So there is a story...
I work at an auto parts store. a few days ago a nice man came into this auto parts store and was asking who owned the white Saab in the parking lot. I told him it was mine and he quickly asked me if I wanted another one. (I get this a lot because of the tremendous lack of Saab knowledge in my area). I ask him what he has and he tells me that it is just like mine except it is red. That grabbed my attention since red was the color I originally wanted when purchasing mine several years ago, but I could never find a decent red one. I ask how much he wanted for it and he replied $500. It supposedly ran when parked but had set in his garage for over a year. I agree to go look at the car and upon inspecting it further I come to find out that it is in fact an unmarked 1991 "aero package". There was a couple rust spots in the usual places but overall it looked solid enough to make a daily driver out of. It had almost brand new pirelli P6 tires and reciepts for a timing chain job and a new clutch and newer trans. The interior is in pretty decent shape with the exception of the headliner and a little wear on the drivers seat (no rips). Almost all of the accessories or broken bits i have replacements in my shed. He has the battery charger hooked up to it and I try to start it. It cranks great but wont fire. he says it ran when he parked it there a year ago, so I immediately assume either bad gas or a fuel pump relay. Either way he looked disappointed and said to give him some time and h would contact me after he gets it fixed. I ask if he will take $350 as it sets and long story short, it is now sitting in my garage.
Pics....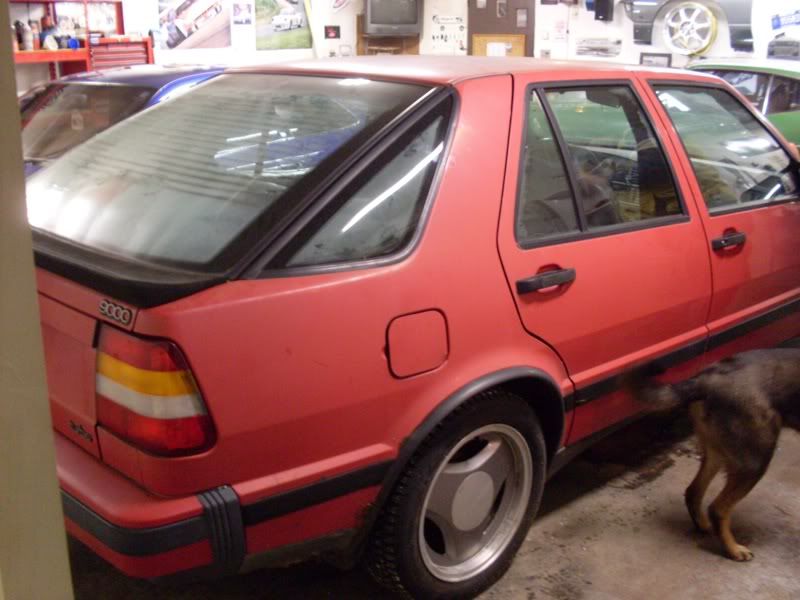 I polished a spot on the hood to show just how good the paint really is under all the oxidization...