Discussion Starter
·
#1
·
Alright! This has been a long time coming, but I recently managed to get a fire lit under my ass and get some projects done so here it goes!
Back in November of 2011 I bought Pamler's old C900. It was a complete and total impulse buy and since I had wanted a C900 since I first got into Saabs I figured it was a great starting point. And it was. But shortly after I brought it home, "life" kind of happened for a few years and I was not able to allocate the resources that I wanted to. Then I got sidetracked from all the other projects for a while building a drift car and all that goes along with that (car/truck/trailer/tires/endless costs). So the C900 along with my 9000 and other "future project cars" ended up on the back burner. I still drove the C900 a few times a year, but it primarily set in a storage building for the last 3 years or so. Haven't racked up the miles since I bought it. Currently sitting at 89,562. Hadn't had to do much maintenance at all for the time I had it on the road. It was reliable and never left me stranded.
I had started a thread in 2011, but didn't really do much to the car back then and for some reason most of the pictures don't work anymore, so I'm starting a fresh thread here. Here is the original if anyone cares:
http://www.saablink.net/forum/general-classic-900-posts-information/58498-5.htm
Here is a quick recap in pictures:
The day after I brought it home:
Better pictures after being cleaned up:
Detailed "please don't break it" instructions from the time I had to have it aligned:
Definitely had some good times with it!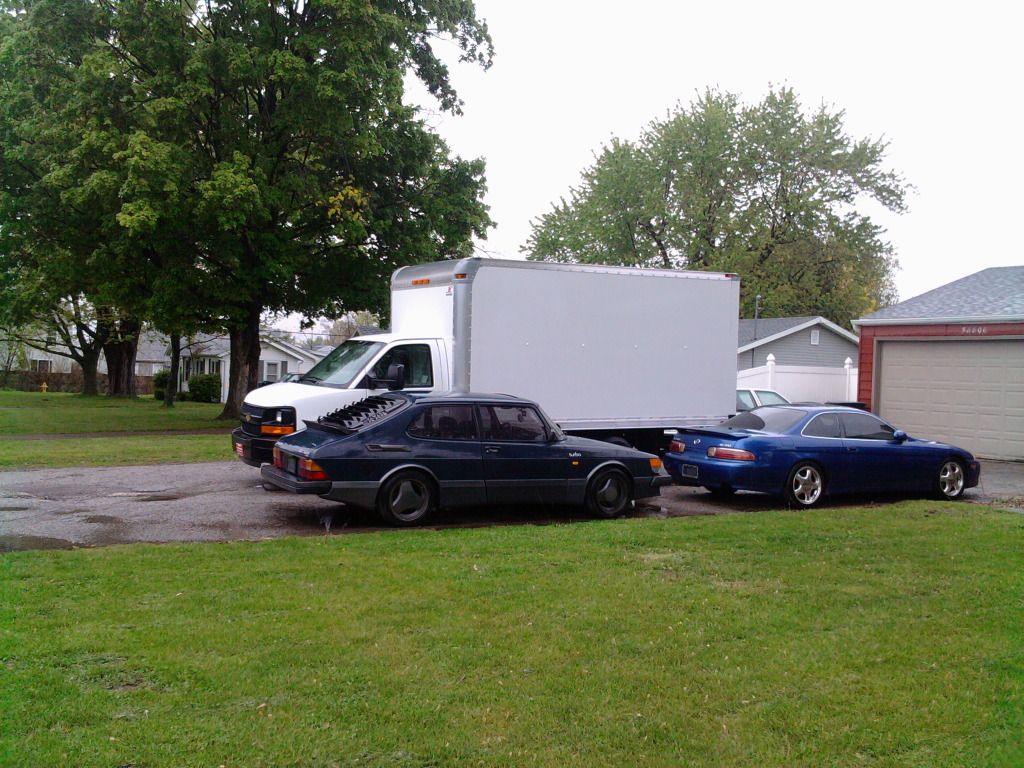 And here's where it all went downhill. I knew that there was some minor rust here and there, but it was overall a clean example. One day I was repairing the cruise control switch vacuum hoses under the dash and found the floor to be wet under the carpeting. The "floor rusters" were still installed and sopping wet. I think I caught it soon enough before it caused significant damage, but nevertheless there were some rust holes. I messed with it for a while cleaning the floor up and removing the tar coating. but I ran out of resources, skills, and motivation all about the same time and into storage it went. Here is what I'm up against with the floor: