Discussion Starter
·
#1
·
I picked up a 1990 900 vert which I
posted
about before, I have owned two other c900's (85 turbo 4 door 5spd & a 88 three door base auto) but the was before saablink, Now I have a copious of information about keeping the old gal running.
Here's a list of thing I'd like to get done before Carlisle.
Interior
Seats - out - drivers seat needs to be re-stitched
Carpet - needs to be cleaned
Dash
Door cards - need to be re-clothed
Climate controls
Exterior
Buff out the paint
Do something about the half-assed clear coat
Body trim - replaced the rub strips
Left front fender
Front bumper lip
Re-dye bumpers
Rear passenger Wheel arch
Dr color chip??
Engine
Tune-up
Vacuum lines
Baffle for recirculation
Plug cover
I started working on it today, pulled the interior out with the key goal of removing the floor-rusters. Everything looked pretty solid floors don't have any rust but the passenger floor was wet from what appeared to be a water & oil-like mix :?: & had a peeling paint on the floor. Only rust I noticed was surface rust on the backseat panel.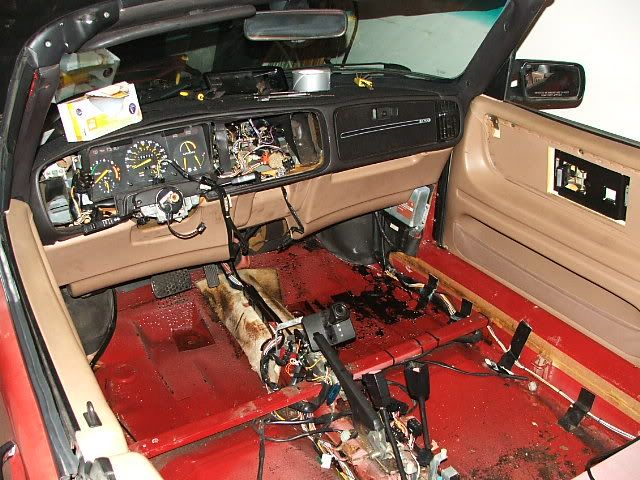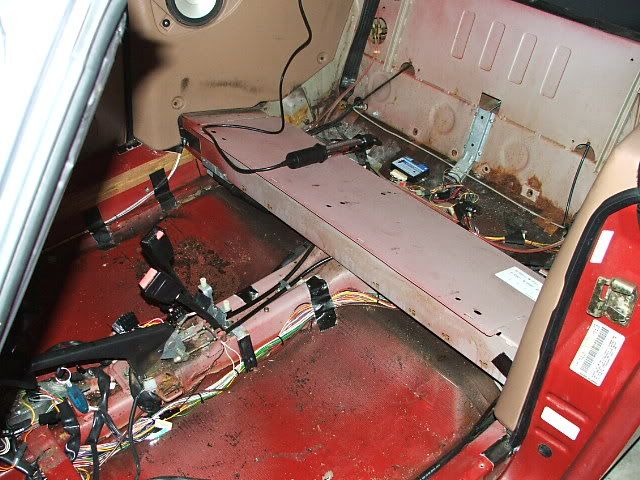 Thats It For Now