Discussion Starter
·
#1
·
I've been having some TCS problems as of late, with it intermittantly going into LHM. So I decided to give a shot at cracking opening the TB and cleaning it. I was looking for bad wiring and to clean the brushes/commutator.
First the plastic case of the connector side has to be removed...held on by 4 phillips screws.
Next the cover on the linkage side is removed. These screws were fairly difficult to remove. Ended up cutting a slot in the screws and using a flat bladed screwdriver. Afterwards, the little bar linking the motor is pulled out. Then there are 3 screws holding in the motor. These were also a royal pain. Got two of them out using PBblaster, but I had to drill the 3rd out.
Then pull on the connector side...it's snap fit into the case. The motor will follow. The motor and TPS are all held together with 4 screws. 2 small torx screws hold the TPS on the end of the motor shaft and 2 long phillips hold the motor together. When you pull it apart, there are some shims that sit between the commutator and bearing at the back of the housing. All in all the brushes looked good, but I cleaned them off with some paper towel.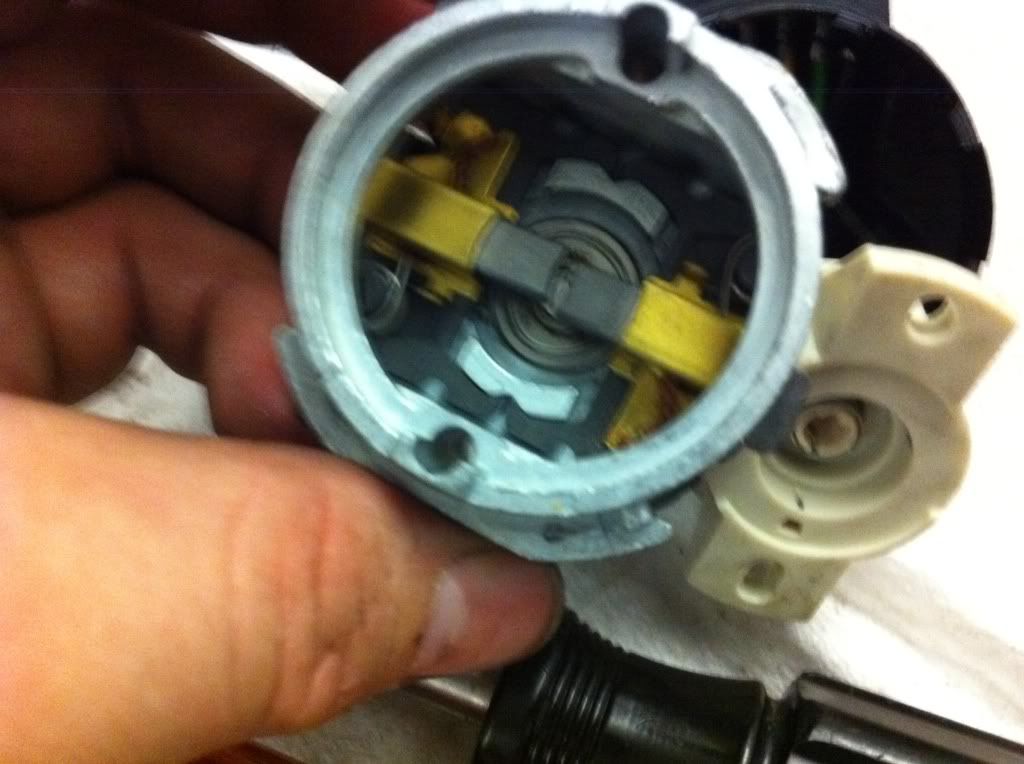 Here's a random shot of the TPS...just screws to the back of the motor and the shaft fits into the semi circular cutout.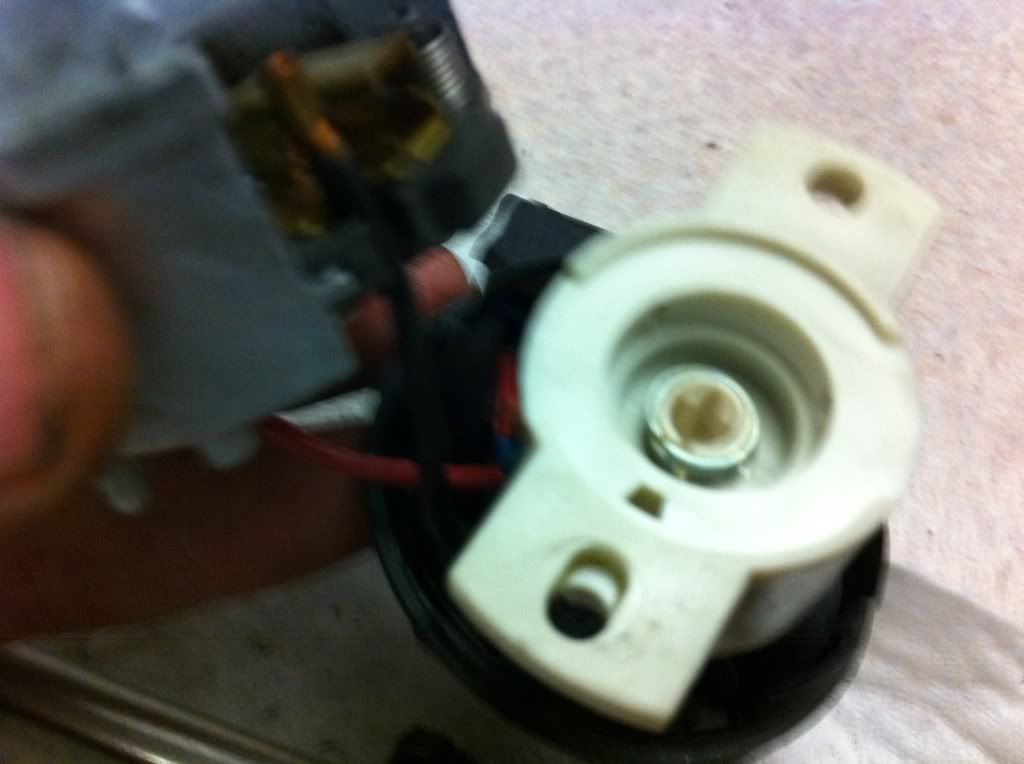 Here's a pic of the commutator. Mine had a bunch of grooves that I sanded off with some fine sandpaper. Other than that, not much to see except lots of wire.