So last monday, I headed up to miked's place to get a wiring harness from the tally hes got.
I sat around for most of the week, but on Wednesday night I had pulled all the tape and junk off the harness I got.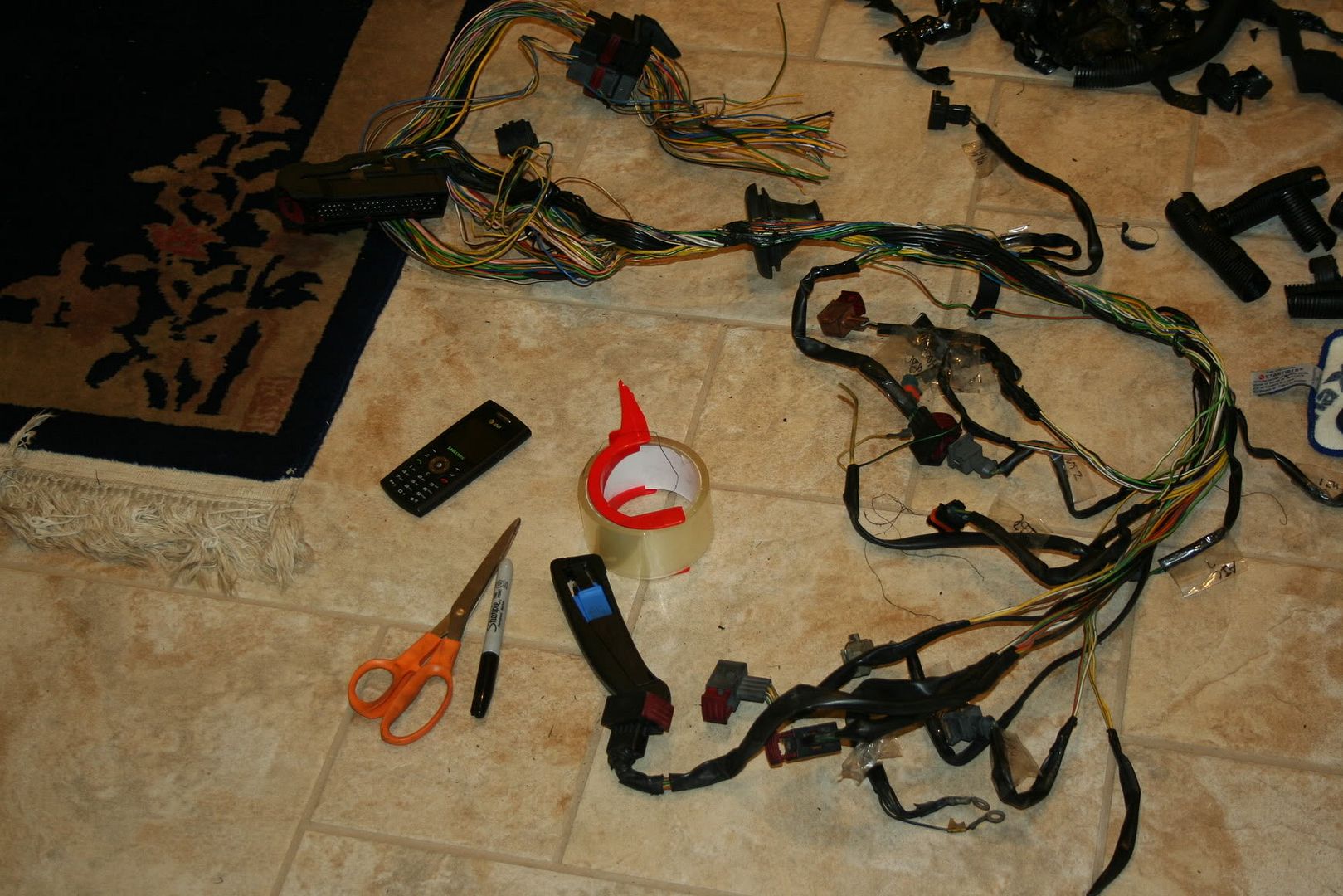 After looking at the NG wiring diagram for about ahalf hour, and talking it over with mike. I found the 4 wires that I needed for power. lol yeah thats right. When using an NG harness, along with the quite convenient plug, there are only 5 wires that you need to supply with power to get things running. Past the Plug on the car side of an NG t5 harness, most powers are spliced much further into the T5 harness. Makes things quite simple and clean.
Also last Monday, mike helped me(he did all of it) put on the CPS wheel/kit I got from squaab. While its a nice kit, some things both mike and I thought could have been done a bit differently.
Anyways, this morning, I layed the harness on top of the engine, put in the DI, and plugged in the injectors, and the other sensors, but left them hanging. I powered up the 5 leads T5 needed with a jumper cable right to the battery. Hopped in the car, turned the key, and holy shit, it started right up. I was like, theres no way in hell it should be this easy.
So for now, it runs, I just need to sort out the various powers that need to be relayed, as well as senors, and other little things like the tach, lengthing plugs and so on. And make it look pretty.
More pics to follow, as well as a wiring diagram!