let's take a trip back in time, shall we?
one of my favorite 'classic' computer games; much of my childhood was wasted playing street rod II on my family's first real computer. i'd do my homework or wake up all groggy on a saturday just so i could DOS it up and play street rod. i recently searched google one night and found it on abandonline and downloaded it. now i myself drag racing a few runs when i am bored on my laptop.
the game came about in 1990 or something, and is a pretty basic concept- start off with $1200 and buy a car from the classifieds. fix it up, race it, win some cash and buy parts to make it even faster. every wednesday night is grudge night and there is also an aqueduct race and a race through mulholland drive. you bet money, even the title to your car, and as your car gets faster, so does the competition.
you have 3 short summer months to make it to the top and beat the king...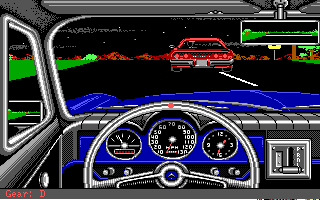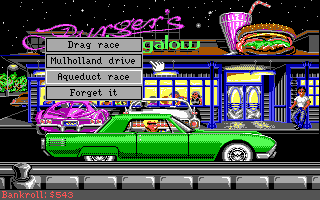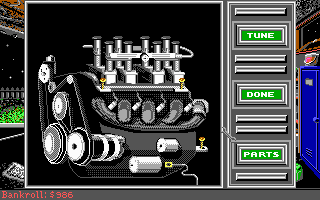 ...otherwise, you've just wasted a whole bunch of your time!
any one else remember this game? or anything similar?
http://www.abandonia.com/games/34/StreetRod2