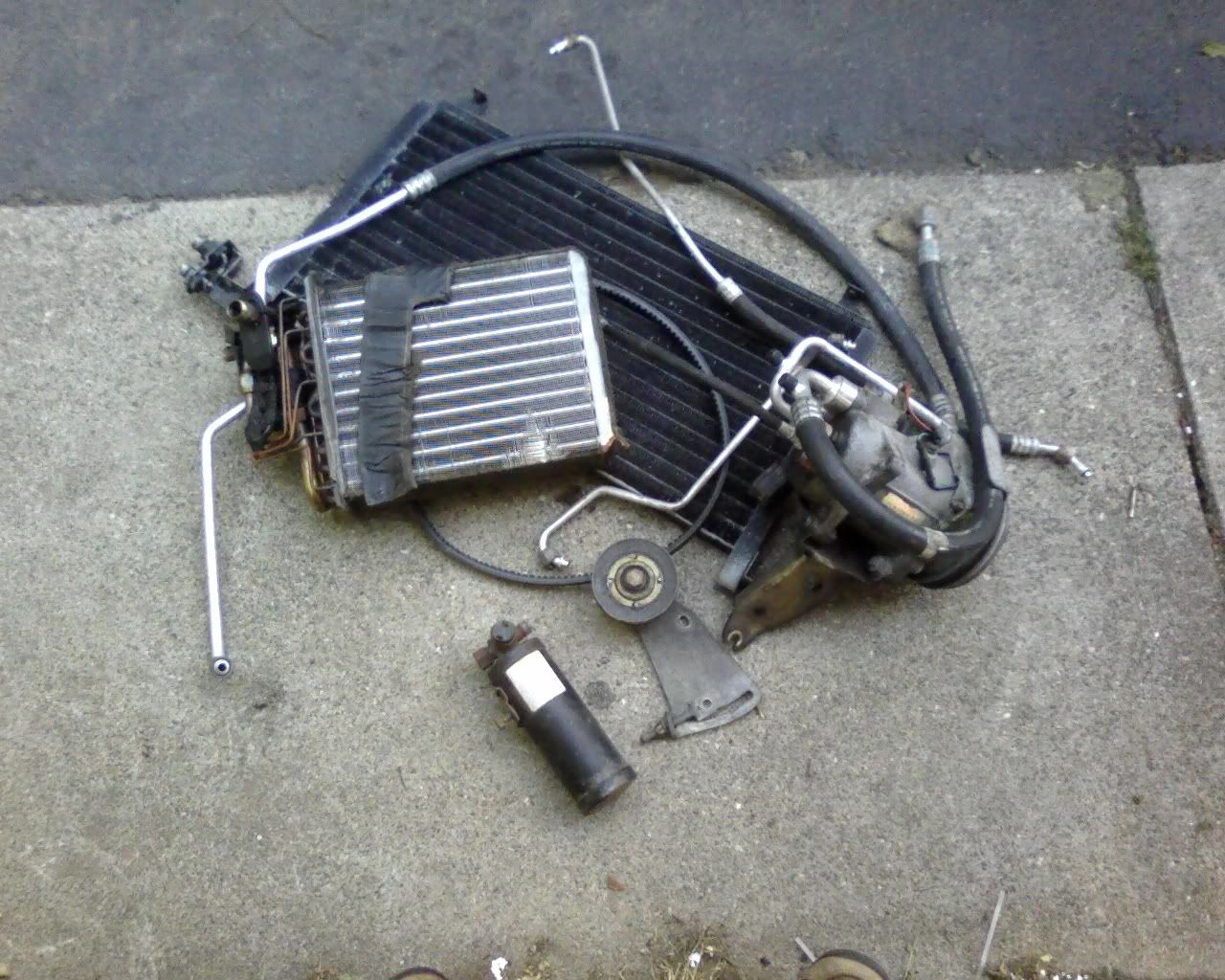 Since the A/C didn't work, and I could use that spot on the crank pulley...bye bye a/c! While there was a small leak somewhere, the compressor did work. Its up for sale as well as anything else if anyone is interested.
I was surprised how easily it all came out. Did it over the course of two days since I was lazy. But considering I had never taken a bumper off a c900, and a few other things. I bet I could do it in a half an hour again.
P.S. I want T5 already.