Discussion Starter
·
#1
·
This is the saddest shit ever.
JUNE 19TH we went up to our camp, about 2 hours away, and took the boat out. That Saturday I went home (take care of the dogs, had to work on Sunday, etc) but my parents stayed up. Apparently they left the cover off the boat overnight.
At this point, apparently one of the neighbors' cats got into it.
They took it back out the next day, brought it home, put the cover on it. Couple weeks later we took it out again, covered it again. Last couple weeks have been hot as fuck.
Today, my parents go to take it out. For whatever reason they open the engine cover beforehand, and there is this cat.
We had NO idea it was there.
This cat has been living in the engine compartment/side compartments for damn near a month. It's seen at least two lakes, and hundreds of road miles. It's had no food and no clean water. (Just want to make clear again before anyone jumps to conclusions, we did not know it was there).
The way it's set up, the engine sits down in the floor and kind of under the back part of the boat (I assume this is the usual setup, but I don't know boats). This poor cat is laying under and behind the engine, just out of reach. I could barely touch it with one finger. It didn't respond to food, couldn't care less about anything. The only option we had was to flush it out with a hose. Seems cruel, but it's all we could do. Got it in reach, got it into a cat carrier/kennel type deal with some food and water (this cat is in NO shape to be dealing with my cats/dogs). Haven't seen it do anything with either yet (either too terrified or disoriented I'd imagine).
I'm bringing it back to the owner tomorrow. How this cat is alive now I have no idea (there's a little bit of filthy water in there, but that's it) but if it lives through this it'll be a miracle. Tiny, skin and bones.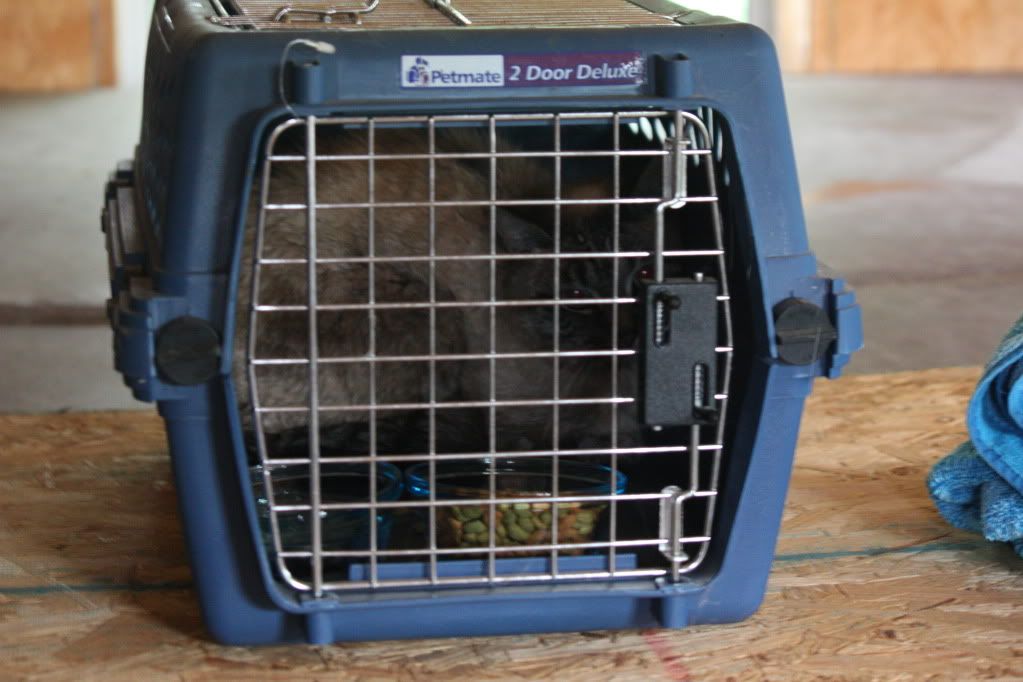 Feel so bad for it.
The only reason it's not a the vet right now for some treatment is because we just can't afford it.