1997 9000 CSE anniversary edition
2.3l turbo
Scarab Green
Auto tranny
180K km (110K miles)
These are the crappy cell pics I took when I test drove the car last Sunday. Haven't taken any pics since but its already showing alot nicer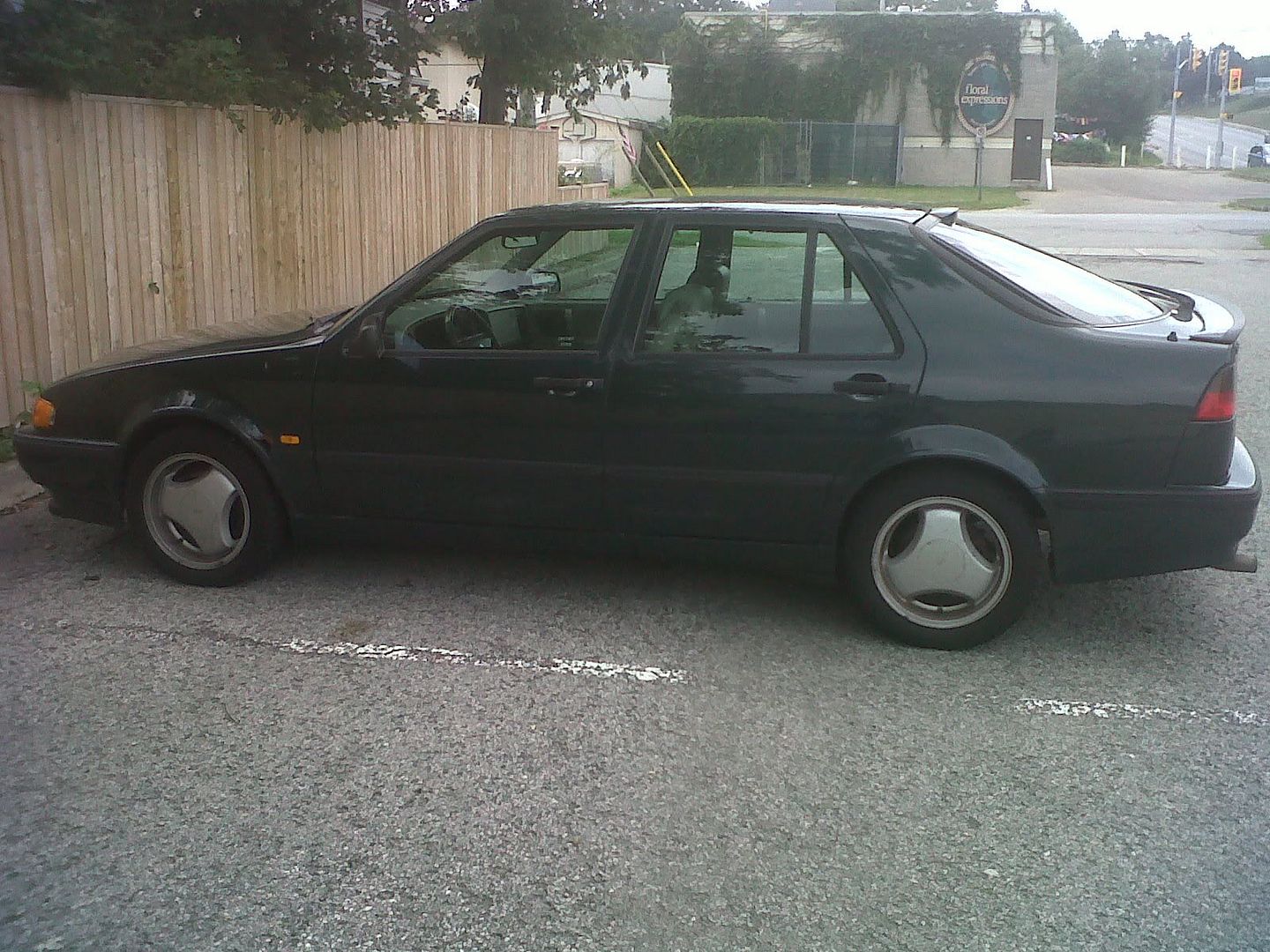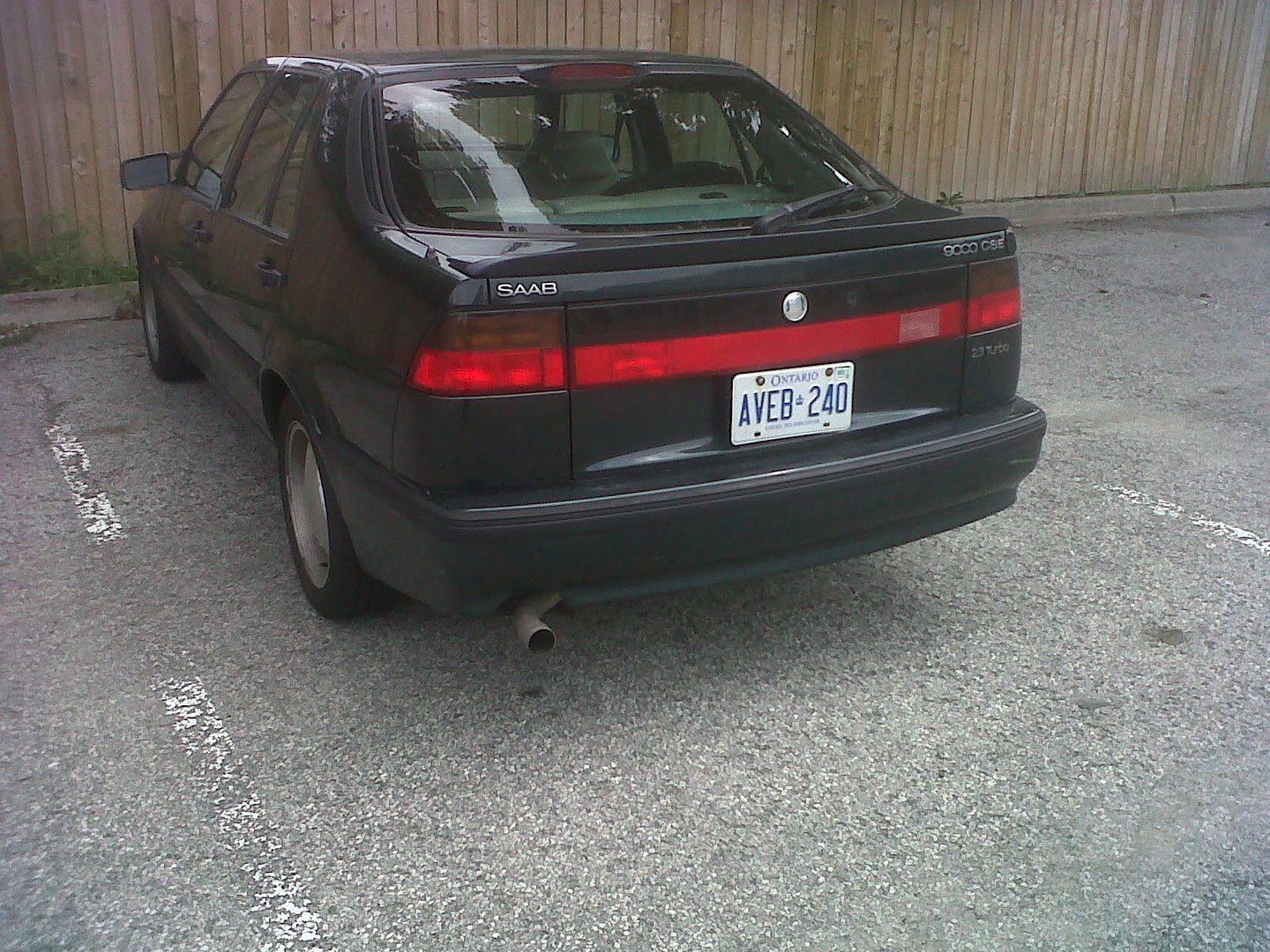 The good:
-Everything works and the car drives great
-Aero body kit
-Two tone anniversary seats w wood/leather steering
-Turbo pulls strong
-No leaks
-Body in great shape except for one fender
The bad:
-Rusted out driver side fender
-Needs new brakes all round
-Transmission takes its time shifting to 4th gear
-Car needs a really good detail
The thought of getting an auto Saab was a 'nice to have' idea since I now live in the city and my wife doesn't drive manual. Last weekend I left the house to check out this gem and ended up buying it the same day.
All in all, a great car. Already grabbed a clean, rust free replacement fender at the wrecker on Saturday for fifty bucks and will install and have it painted to match. Spent the remaining part of the weekend shampooing the carpet and cleaning the leather as well as fixing some issues w the rear lights that caused the pictogram to light uop . Driver's seat has some cracks on the base which I'm probably going to repair at some point but I'm quite happy with how the seats came back to life. The interior on these anniversary models really clean up nice. Surpisingly, for an anniversary edition, this car doesn't have a sunroof...I thought this was standard equipment but obviously not.
Anyway, will be replacing brakes/pads next weekend and changing all fluids, hoses, tensioner and idler pulley, thermostat, and serpentine belt.
With the help of Paul (paul92conv), the tranny issue should be sorted out with some replacement springs in the valve body, tightening the cable, and a full flush. Worse case if I need to do the governer seals, will do that also.
With my work schedule and the fact that I can only work on the car in my parents garage which is more than an hour drive away, it'll probably be more than a month before I'll have the car on the road. Will be posting more pics in this thread as I progress.