Discussion Starter
·
#1
·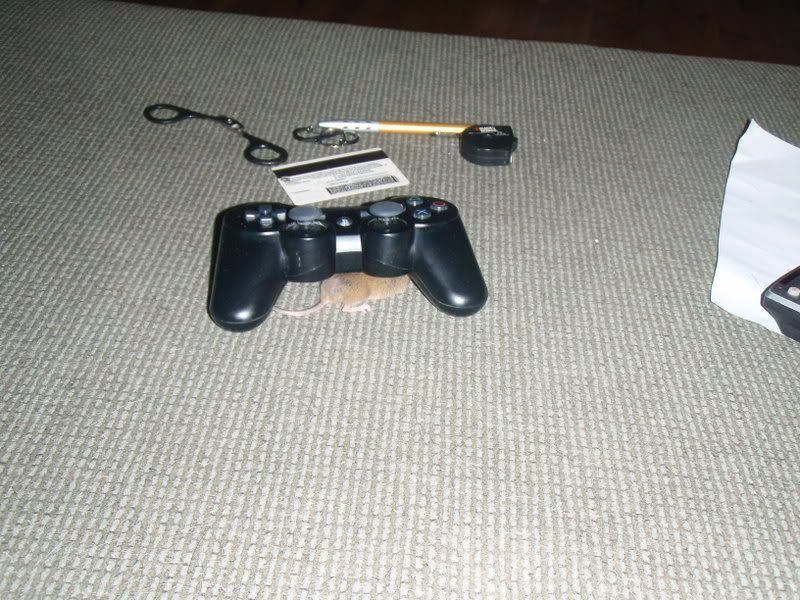 Yeah. Fun finding those in your house.
She was playing around under my side table for about an hour. I think little of it since that's where the cats' toys usually end up since my dog can't bother them there. I just bought new toys, so I figured she had just got a hold of one of those. After awhile, sh moves her play to my ottoman and around my feet, which were blocked from my view by my screen. When I finally looked up to watch her playing, I noticed the "toy" stuffed under the controller and while I stare at it trying to figure out which one it is, it's tail flicked. Put on a glove that happened to be nearby and picked it up to bring outside. Little bastard is lucky my cats have no killer instinct. Felt bad about bringing it out to the cold since it was clearly stressed, so I lobbed it over the fence towards the neighbor's house. It's under renovation, so no one living there to worry about.
Also, before Lendo asks, it's the black cat, and below that are her feet.