I Picked up the 86 from storage last weekend. We broke up for a while last summer, but now we had a talk and things are looking better.
I stored this car last summer in a rage, after not being able to track down a random charging/no start/battery drain thing.
I still don't know what it is, but I'm going to figure it out if it kills me. The tested the battery tonight, and it's fine, it just needs a charge. This weekend I hope to pull the alternator and get it tested as well.
Here is how it looks now: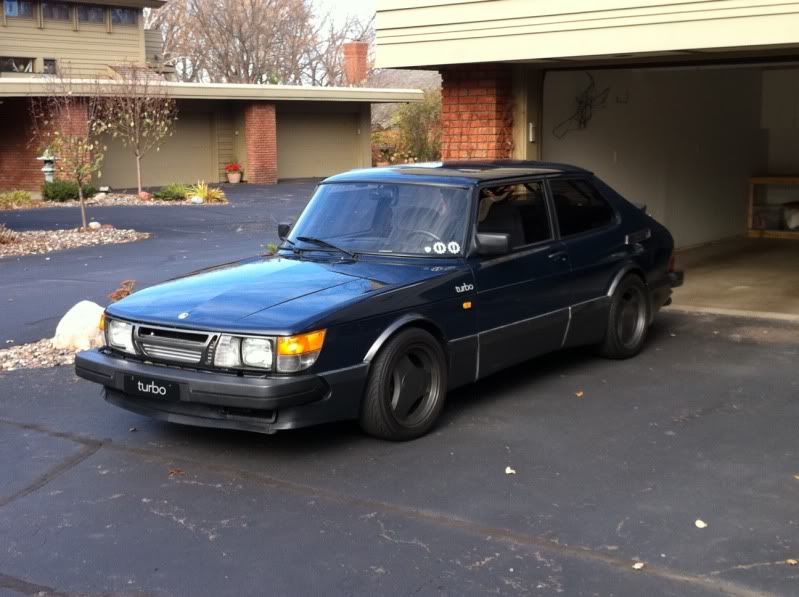 List for the summer:
-test/replace alternator
DONE
-tweak IC fitment
DONE
-replace wheel bearing
-install battery tray from 9000 (started this already)
DONE
-touch up radiator support
DONE
-clutch
(not needed)
-clean grounds
DONE
-re-install center console
DONE
-boost gauge
-set base boost
-re-fit/re-paint SPG kit/wheels/plasti-dip
-stop the damn louvers from rattling
DONE
-satin black the louvers, fix plastic fade
-whaletail
-tweak airdam fit
DONE
-adjust front bumper
DONE
-paint valve cover
-fix heater controls
-repair washer jets
-wrap downpipe
-tweak exhaust fitment
DONE
-attend to small rust spots
-re-paint wiper arms
-dye plastic trim (maybe plastidip)
Hmm, looks like I have some work ahead of me.
Oh, and I'm hoping to drive it here and there as well. Stay tuned to this thread for bitching, and pic-whoring.
:saab