I figured I'd take pictures and document the installation, but stupid me always forgets to take pictures during the process. lol. I've got a few, so I'll post them up anyways. Just so you know, I went ahead and just hard wired the fan. I don't have any pictures of the switch becuase it's sitting in a temporary location until I can pull the dash and drill a hole for placement. My final though is I'm very impressed with this fan. Even under heavy work loads it kept the car out of the red heat zone and quickly cooled it back to a midway temperature. I reccomend this for anyone who lives in an extreme temperature enviornment or whoever just wants a kick ass cooling fan.
This is right after we started and had the stock fan pulled out. Very easy to remove, 3 screws and two plugs later the fan pulled right out.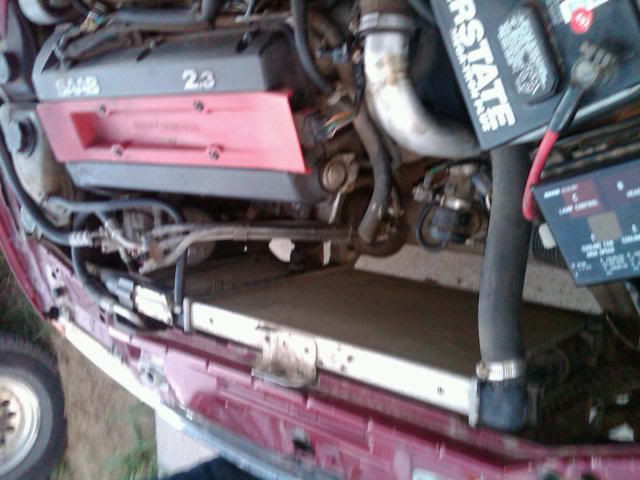 This is a picture of the stock shitty broken fan that was in the car. Nothing special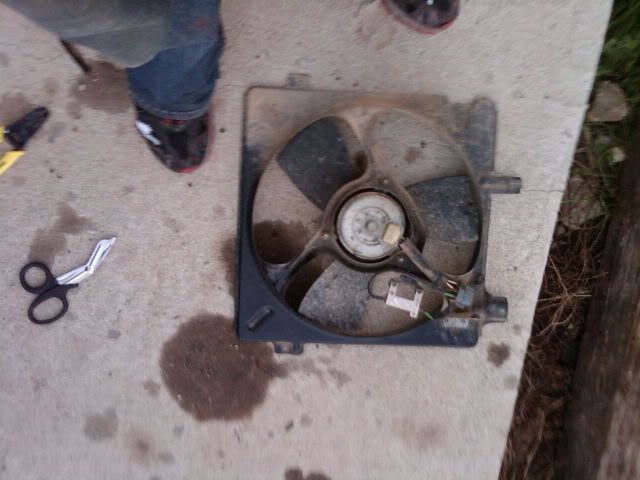 Here's a picture of the new fan we put in. ohhhh pretty....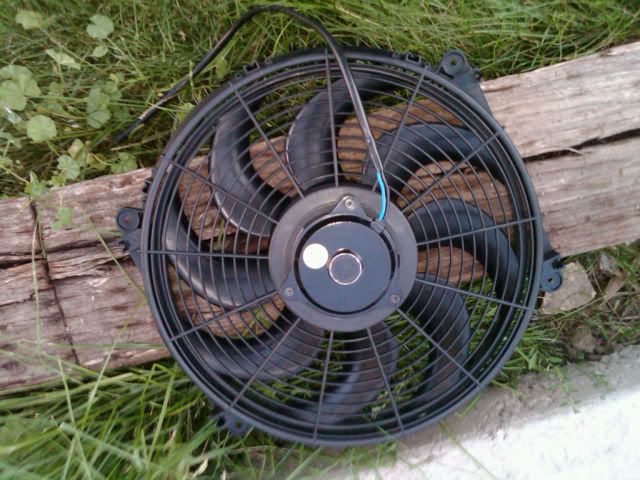 These next couple of pictures shows the new fan mounted and installed. You can see how well the fan fit in, almost like it was made specifically for us.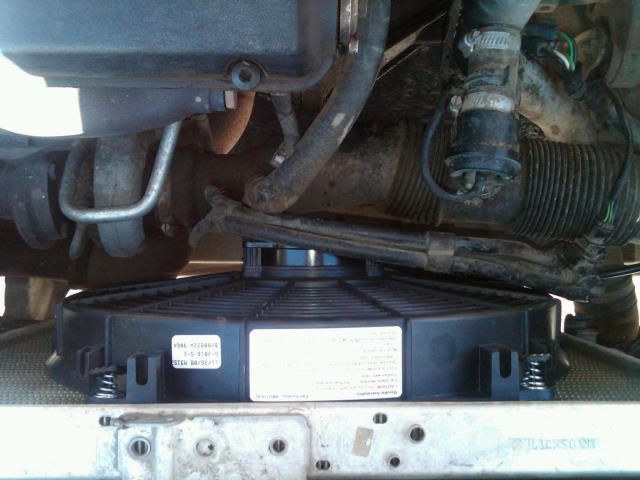 And the next few just shows the wiring. Most of this is going to be only temporary, as it got to dark to run the wires through the firewall, and I'd like to get distribution blocks for the positive and negative sides intstead of just connecting straight to the battery.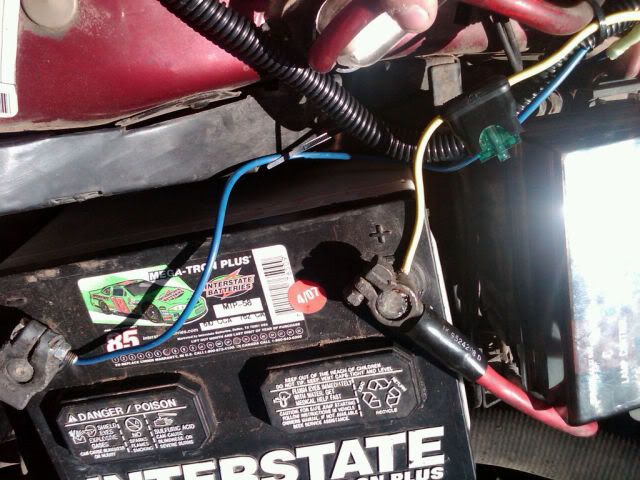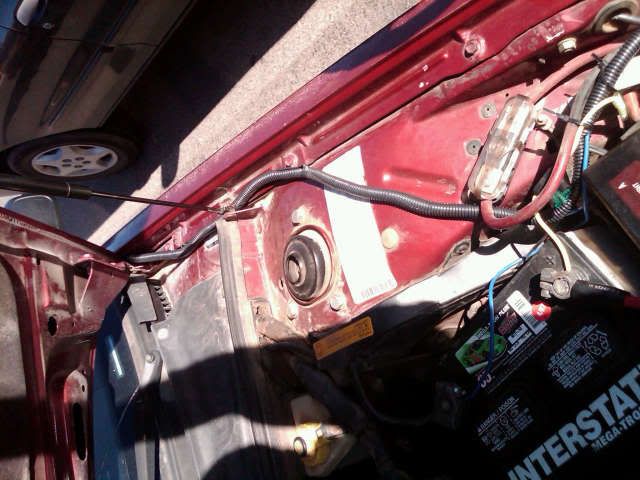 And while I was doing the install, I found a few things that made me
. I found a plug that was unplugged, and it doesn't have a male connector anywhere nearby. I also found two wires that have seemed to been cut. They are coming from the fan wiring harness. They look like they've been unused for quite sometime, I just want to be certain they aren't so important.