I have had the car for three days and this happens...UPDATED in first post
I was crossing a four lane street into a gas station and some
[email protected]
lady who was driving way to fast t-boned me. She was making a left onto the street I was crossing and just didnt look and slammed into the rear passenger quarter panel. I hope everything is copacetic, at least she hit me behind the door and in front of the tire. All things being equal it could have been worse, but Im super upset. She even tried to say that I hit her, WTF how could I hit her with the side of my car? :twisted:
UPDATE:
I took the car to the shop yesterday to get an estimate for the damage. The good news is that it is only body damage, the frame is straight, there is no mechanical damage to anything, and it is safe to drive (besides being an eyesore) until it gets repaired. The bad new is they estimate a couple grand to fix it. I have the lady's insurance company coming out hopefully on Friday to look at it and get the repairs started. So I will be without a car for probably a week (they wont start any work til Monday probably) once I drop it off. At least its being fixed and I dont have to pay for it. All and all things turned out ok.
Anyway, here a pic I took of the car yesterday
And here is the damage that bitch did...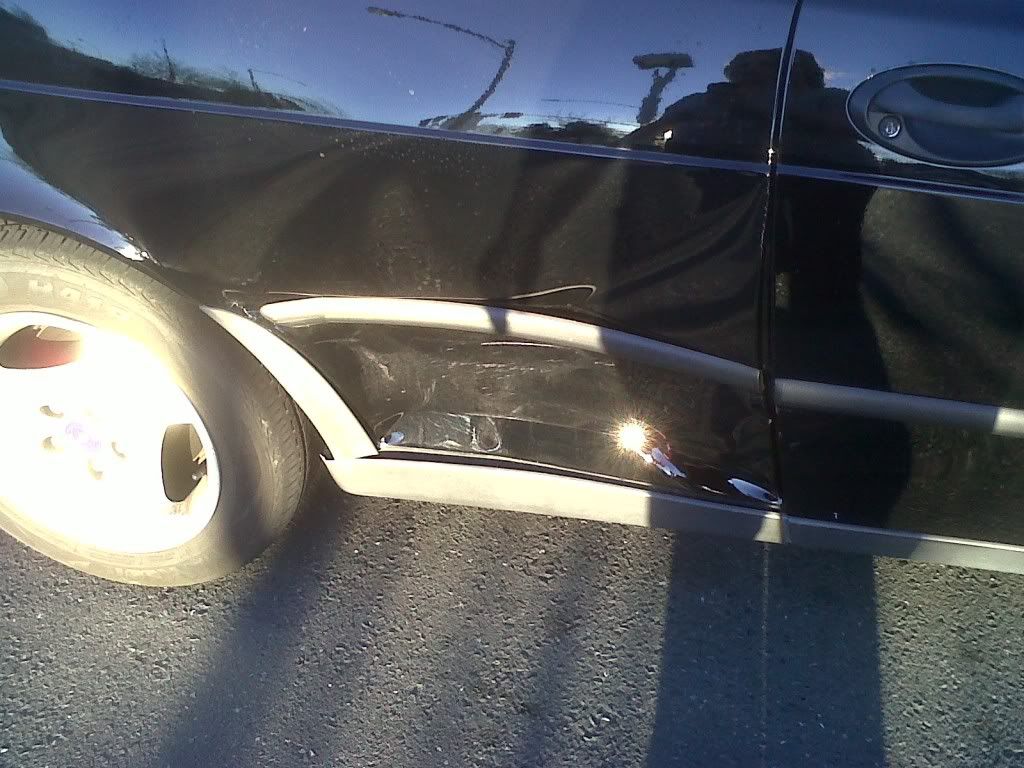 Im crying right now...