Name: Colin Lang
Location: Beaumont, CA (zip 92223)
Means of contact: PM here, or email at
[email protected]
Price:
9-3 Front Koni Damper $100 + shipping
Wheels $800 + shipping, OBO
Downpipe $450 + shipping
ETS Intercooler
SOLD
Forge BPV $100 shipped
9-3 Single Gauge Pod w/ Autometer Sport Comp Boost/Vac Gauge $100 shipped
Weather Tech vent visors, Fronts only $30 plus shipping. Rears Sold.
Haynes 9-3 Manual
SOLD
Viggen Springs $100 shipped
T7 DI Cassette (Faulty but works) $40 shipped
Description: see below
Pictures: see below
After six long and tumultuous years of owning a 2000 Viggen, I finally let her go for a new ride. Picked me up a 2013 Focus ST, and holy crap its amazing. So, I have a bunch of various parts off my Viggen up for sale.
BBS RKII Wheels, 17x8:
No tires. I picked these up a few years ago and had them professionally refinished. Centers were powder coated a metallic gunmetal, and the lips were polished. They are in great condition. Powder coat is still solid, and lips are still shiny. No curb rash, no bends, very solid and straight wheels. Only have two mismatched center caps. A little dirty but some elbow grease will get these looking brand new in no time. Asking $800 plus shipping, or best offer.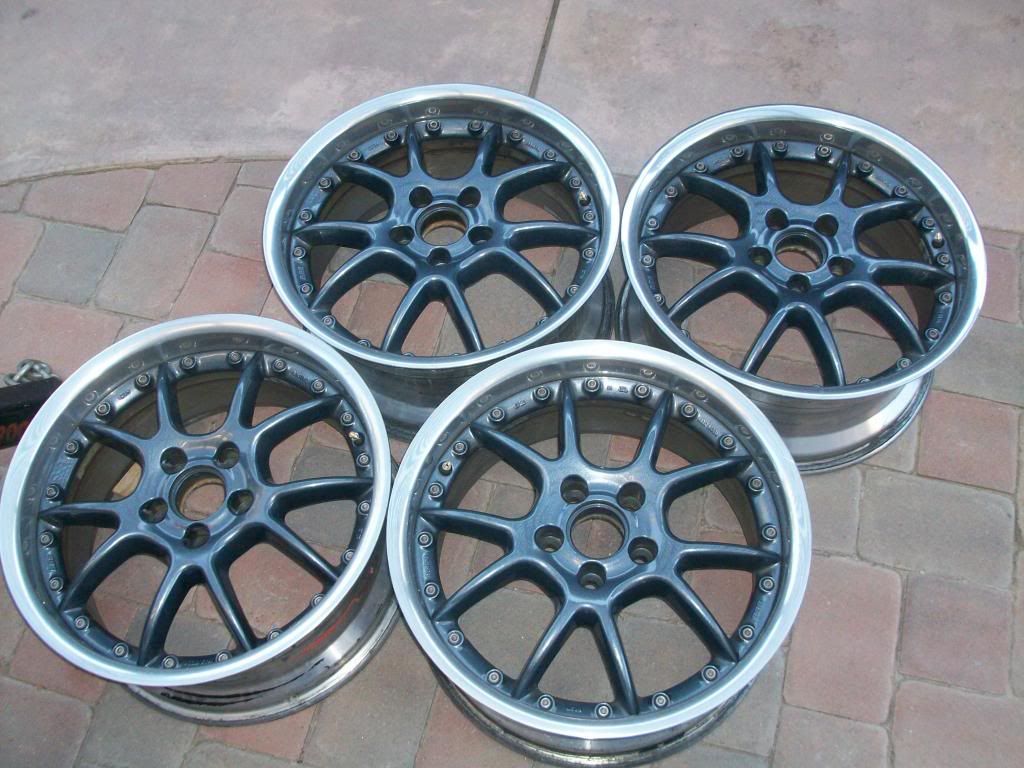 Genuine Saab V2 Downpipe and Intermediate Pipe w/stock exhaust adapter:
Ran this on and off for several years. The flange is slightly bent due to hanging off of my turbo housing by only two studs, but should be easy enough to straighten out while tightening. Flex pipe has very slight amounts of road contact, but no significant damage. Will not pass smog in CA. Asking $450 plus shipping.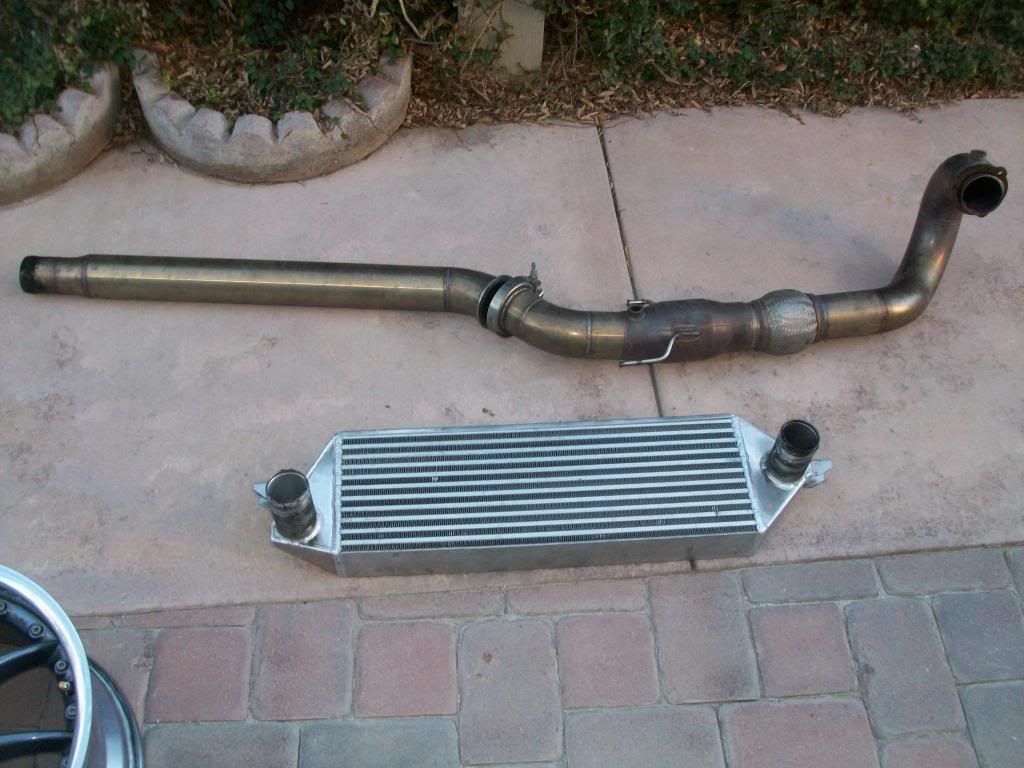 ETS Intercooler for 99-02:
SOLD
Forge Piston Diverter Valve for T7 cars:
Easy swap for the stock plastic and rubber diaphragm one. If mounted in reverse orientation, makes a really entertaining metallic-y bypass sound. Ran it that way for three years without a single problem. Comes in original box with 2 different strength springs. Asking $100, shipped.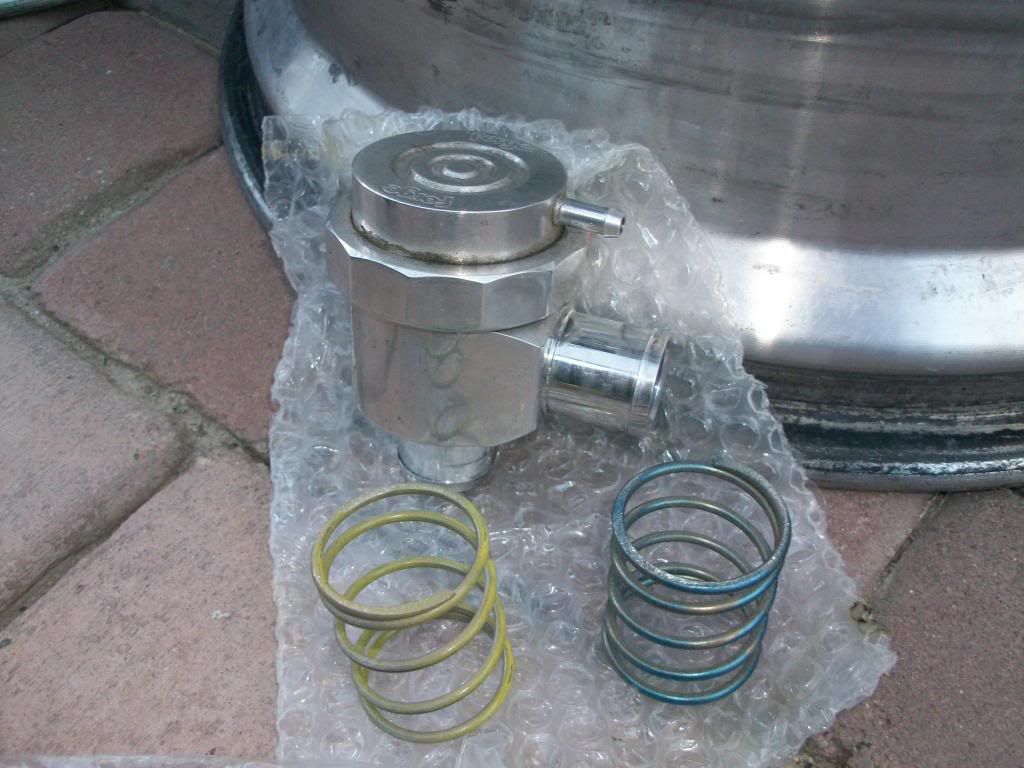 Single gauge pod for 9-3 w/ AutoMeter Sport Comp Boost/vacuum gauge
I believe it's made by RealCar Sweden, but it fits on the A-pillar perfectly. No longer sold by GS from what I can see. The boost gauge still works flawlessly, but it has no bulb for the backlight. Easily replaced, however. I recommend ordering some silicon vacuum tubing from GS to install. Asking $100, shipped.
Weathertech window vent visors for 5-door 9-3 FRONT:
I love these things. When it's raining you can still have the windows cracked open without getting the interior wet. No cracks, but slight scuffs from washes over the years. Only pic I have of them is still on the car before I traded it in. Asking $30 plus shipping.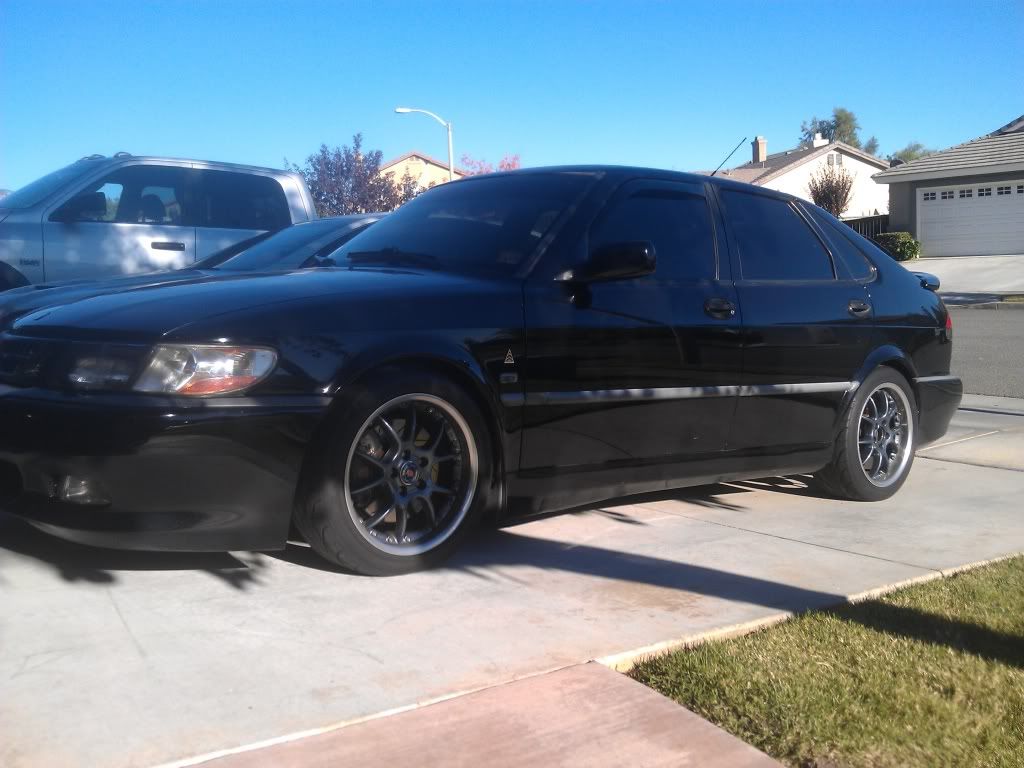 Saab 9-3 Haynes Workshop Manual:
SOLD
EDIT:
I forgot I had this, but I have one brand new 9-3 Koni adjustable front shock absorber, never used. Asking $100 + shipping: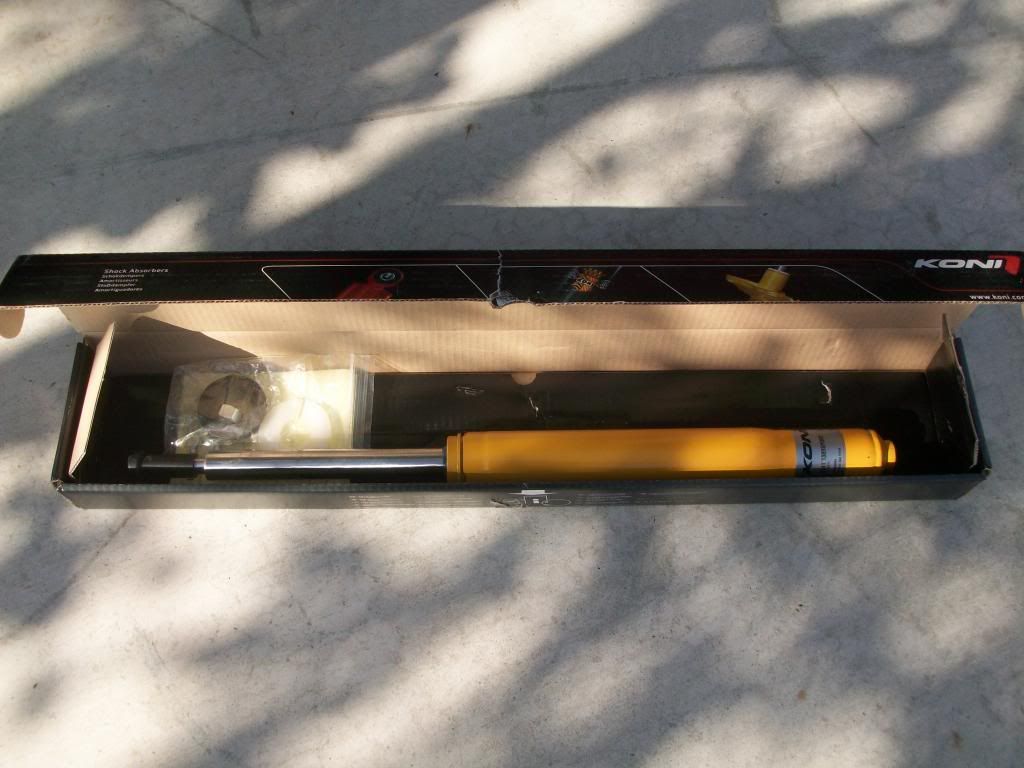 Also for sale, I have a set of Viggen springs with about 110,000 miles on them. Asking $100, shipped. And I have a black T7 DIC. It throws an error code as it's going out, but still works. Good as an emergency spare in your trunk, but not recommended for normal use... $40 shipped.
I think that's everything. I'm located in Beaumont, California (zip 92223). You can contact me here, via PM, or by email at
[email protected]
. I prefer using PayPal. You can view my photobucket, with a few extra photos of items listed here, at
cmlang88's Library | Photobucket