Discussion Starter
·
#1
·
well, I have too many sets of wheels.
I have a full set of super-aeros I gave up on refinishing.
I had them sand-blasted down, and I primered them, sanded them, and painted them gunmetal.
Unfortunately, I could not get the clear coat perfect.
As it sits now, they're all gunmetal, but are in need of a final coat.
Iif you'd like, I can sand them down a bit prior to shipping, and you can paint them whatever color you'd like. silver, pink, green, black... or leave them as they are.
I reconditioned them myself, and they are as near to perfect as you can get.
you *could* spend themoney to have them powder-coated, but paint would likely be fine.
I'd like to get $350 for the set.(plus shipping) I think that's pretty reasonable.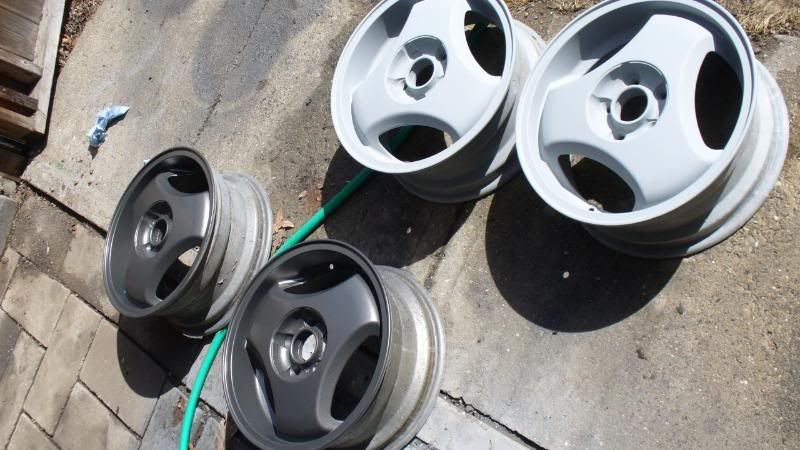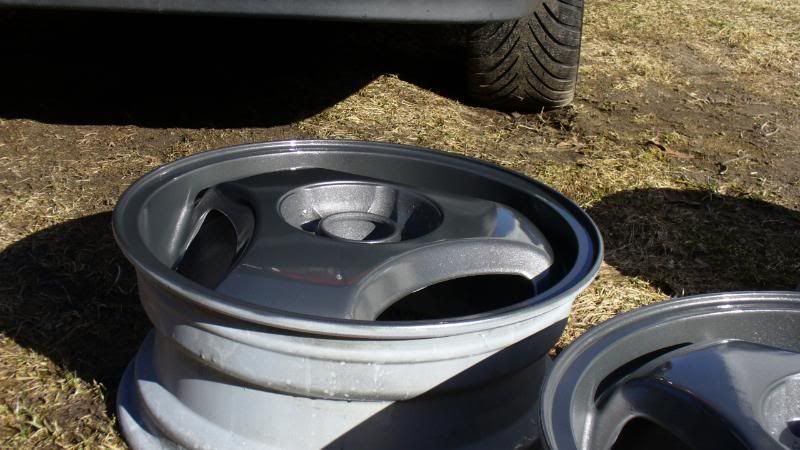 (50-ish pictures while i re-finished)
next, I have the original Gary Fishers from the wagon.
These are far from perfect. The previous owner seemed to like to hit stuff.
they *did* balance perfectly, held air perfectly fine, and never shook, but there's a fair amount of curbage on 2 of them. (none was added by me)
these, I'd sell for less. if someone wanted me to fix the lips, I would. this would up the price, though.
I figure, soley because of the rarity, $250 for the set +shipping.
Lastly, I have a full set + (brand new/never mounted) Spare of Voxx MG3 in 17x8" (special order)
There's absolutely nothing wrong with these, aside from the polished lip needing a buffing. There's no bends, no scratches, no curbing... nothing.
I'm just thinking it's time to swap to something new.
these fit a 9-5 PERFECTLY. the offset and size are perfect.
I went with a 235/45 which rubs the front inner fender some, but a 225/45 or 235/40 would fix that. all 5 MG3 for $500 +shipping.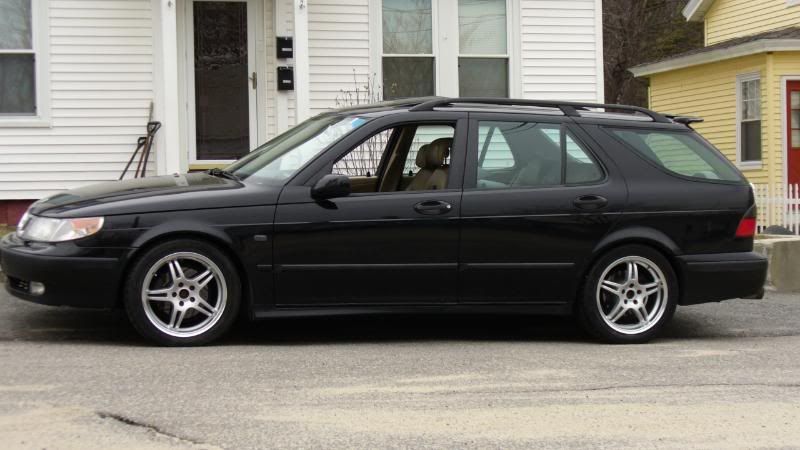 prices may be negotiable. trades may be entertained, as well.
if you have any questions, please feel free to ask.
there's like a million pictures of my cars here:
(if you want to see these wheels on the wagon)
9-3 pictures by g96nt - Photobucket
outside pictures by g96nt - Photobucket
shagn wagn pictures by g96nt - Photobucket