This is a FEELER, I was hoping you guys could help me price my car. I had big plans for her this winter, how ever after breaking the 250,XXX mile mark I found that I need a car that will be reliable to get me to and from the mountain without issue. Here are the specs (to my knowledge)
Specs-
1994 Saab 9000 Aero
2.3L Turbo - TD-04
Custom 2.5" Cat back exhaust.
3" Intake
DIY MBC
15% Tint all around
Fixed back racing seats
Intrax Lowering Springs.
15" Steel Wheels ( 17" Ronals for sale separate )
Issues-
There is a bad ground wire somewhere so -
Heater will not turn on, it just buzzes.
No Radiator fan.
No Windshield Wiper Motor
CV Joint on drivers side needs replacement
Power steering pump is on the fritz.
Pics-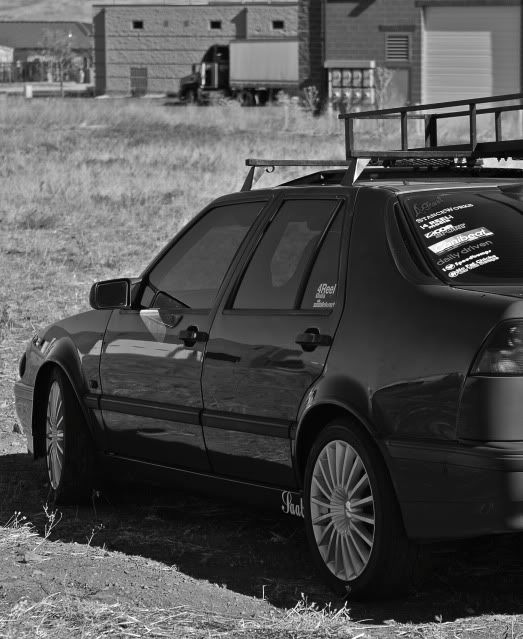 I do not have stock super aero wheels. I am located in Golden, CO and looking for $2500, let me know if you think this is fair or if the old girl could bring more money, if anyone is interested please email me at
[email protected]
.
Thank You,
Cam