Discussion Starter
·
#1
·
Thinking about selling my bolt tires, with wheels.
Tires are 185/65/15 Blizzaks with 96 bolts each. Two have tubes, two just have sealant. Currently the two sealant tires have a bolt each that are either broken, or otherwise no longer attached so they do not hold any air at all. They will generally leak, so you can either dismount them and use tubes (what I was planning on doing), or bring air when you use them. Very little use, but lots of fun.
Wheels are factory Saab "Delta" 15" alloys. 15", 5x110, 65.1mm hub, unsure of width/offset... can get that if interested. No center caps, average shape finish but straight wheels.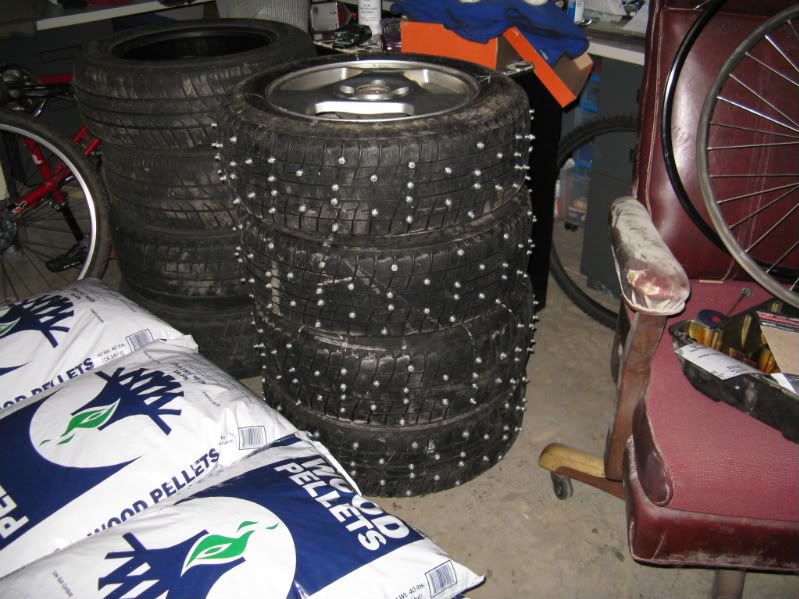 Reason for selling: I don't see them going on my current winter beater, and if/when I replace it the replacement will be AWD. Could use the cash the storage space more than anything...
$200/Best offer for four tires mounted on wheels? Best offer, cash talks. You know.
Contact: PM
Local sale only, will not ship. Willing to drive some distance if we work something out.
Thanks,
-Brian