Discussion Starter
·
#1
·
Well a few weeks back, before I went to college, I decided to do something to the car. I bought a cone + piping from a member on here, and was going to mount it up in place of my old open intake setup.
Old Setup: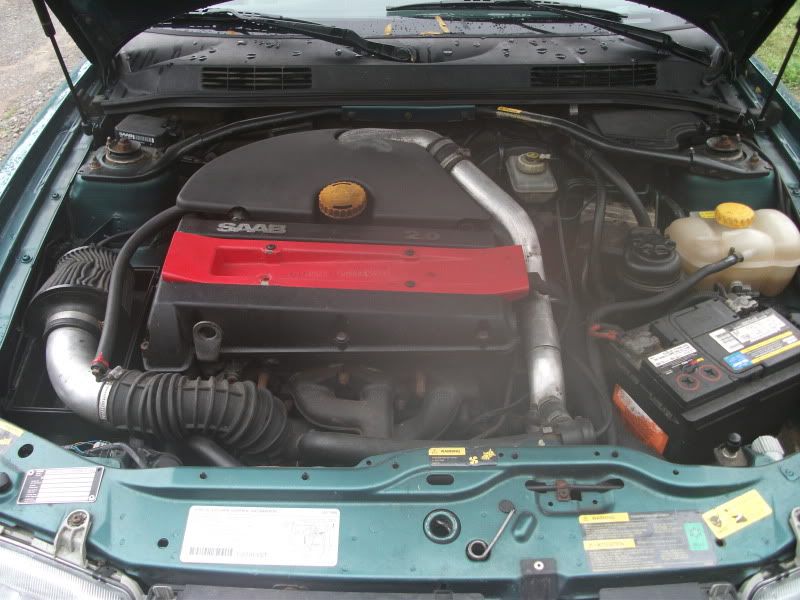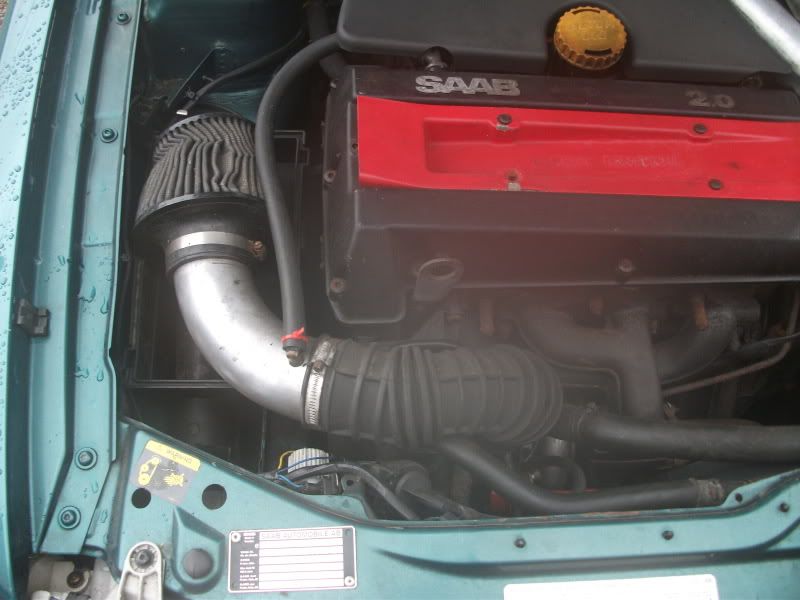 As you can see, it isn't exactly a cold air intake, sucking hot engine from the side of the engine. I wanted to angle this filter down to the front of the bay, behind the headlight. I took off the bottom end of the stock air filter, which I then realized was a base holding up the original open intake. So I then realized I needed some way to hold the tubing + filter from hitting the serp. belt, a heat shield would double as a way to hold the tubing, and a way to reduce heat.
I found a piece of steel (I know aluminum is best, but I have basic welding skills with steel) So I got to work with a piece of cardboard, mocking up the idea of the shield, then got to cutting the steel. After cutting, bending, grinding, more cutting, drilling, welding, and a coating of paint, I came out with this.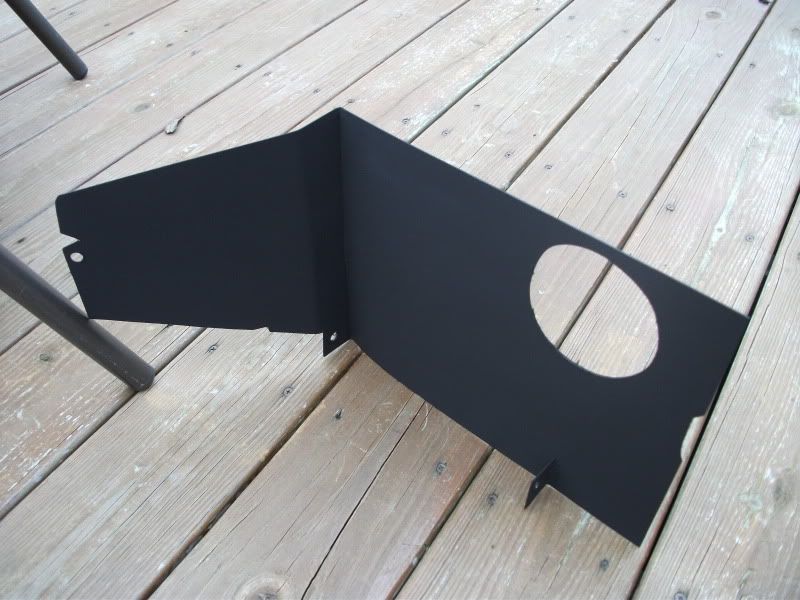 I set up 3 mounting points to mount to the 'brackets' the stock air filter was setup to. Also cut a hole for the tube, and a notch to clear the wires running down the side of the bay, and the headlight adjustment. I painted the shield with
1300-2000 degree
header paint. So it should hold up to the temperatures.
The last step was the PCV line, I drilled a hole into the tubing, found a half inch diameter screw in, and cut the existing hose to fit. The red ties are only there to make sure no tapping occurs and everything holds up.
Finished product: