On a diaper run for the twins this afternoon and on the way back a very large bird flew up out of the right ditch and hit the 9-5. I was going about 65 mph or so... Had to have been a turkey buzzard. Thing was HUGE...
Damned thing flew up and over and landed behind me and in front of the minivan following me...
F-ing birds...
Despite the rather loud bang, relatively little damage, I suppose. Knocked out the passenger side grill. I have NO idea what that yellow stuff is...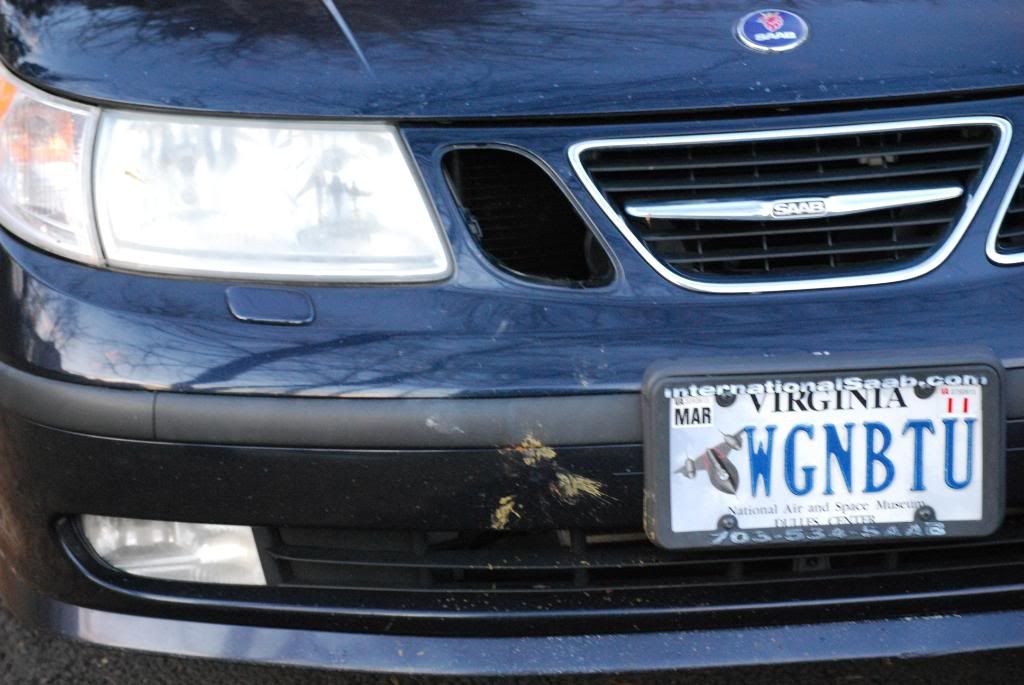 More of that crap on the headlight, and you can see the turn signal is a bit cracked...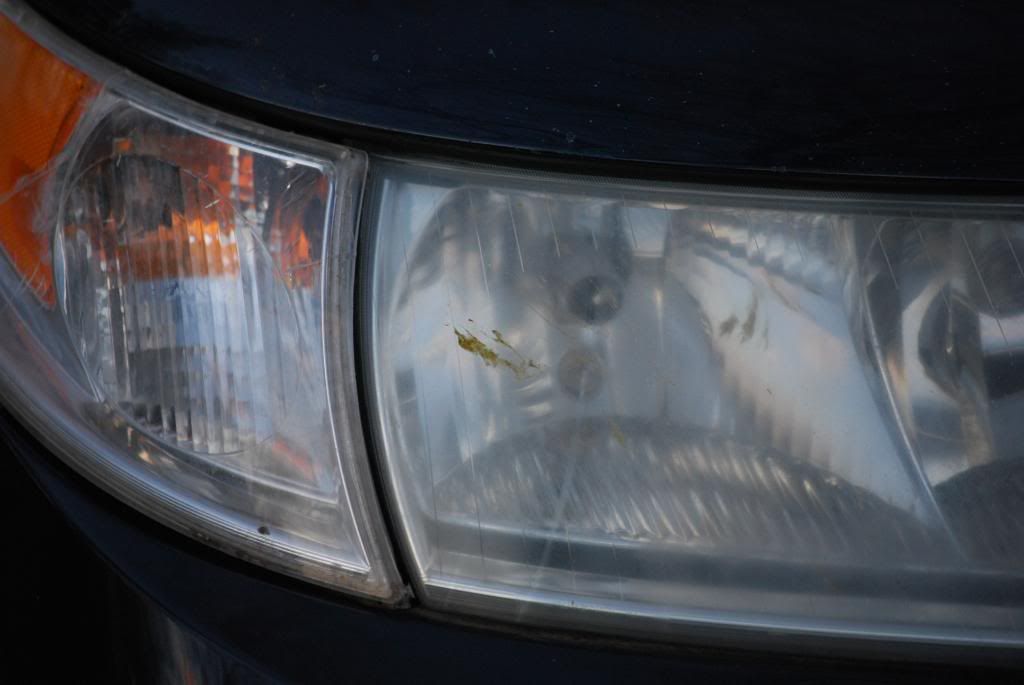 Chrome surround is gone, but I still have the grill. Shoved right back into the fascia...