After installing the 3076.86 i had to stop out of fuel so finally found a couple evenings to get the larger injectors in the red car while it was still in the 50s. The 750s were 100% luckily we had outgrown the 1000cc Injector Dynamics from the drag car and used those. The fuel supply will need to be increased. The 255 in tank is not enough, loosing about 5-10 psi at higher rpms. Pulled the rev limit down a little to under 7500.
Initially power was down since we are on winter E70 now and that was on some misblended E90 in the summer. Turning it up a little cured that. More than I expected out of the 264 cams and stock head. Hope to cure that on the cheap this winter.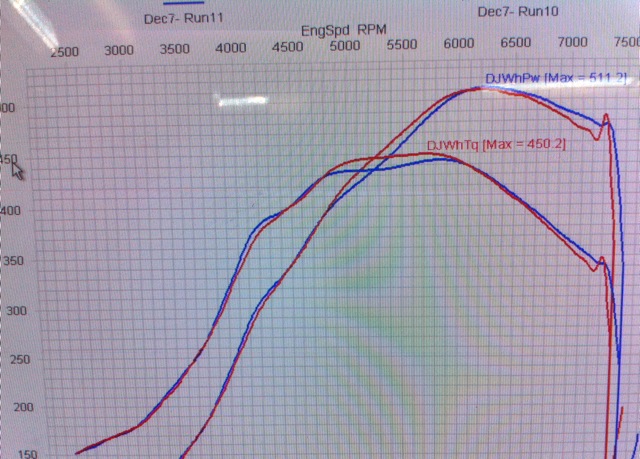 Part way through tuning.. When the pump drops and duty cycle heads to 100% the fuel gets a little non linear. Not bad for 24psi peak.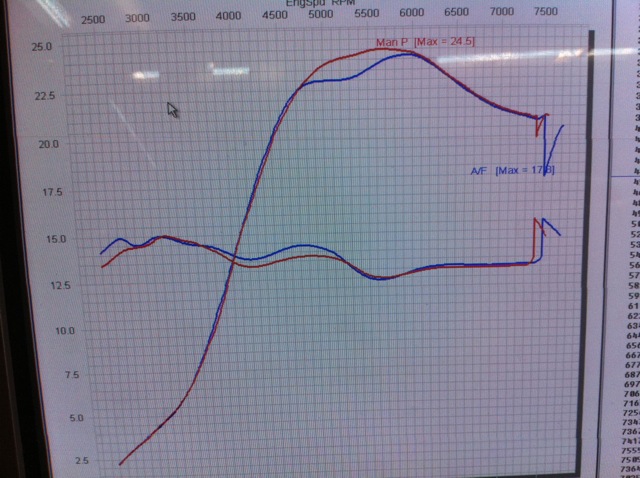 Now to find me some takeoff WRC winter tarmac tires.
or some other cold weather R compound. ??? Might get some video this weekend. 40s saturday if the customer dyno goes quick. It is much nicer on the road with the midrange pulled out. Seemingly endless up top. The 4.45 gears bring it alive.