Discussion Starter
·
#1
·
My boyfriend James and I sold his 85 SPG off on CL in 20 minutes the other day.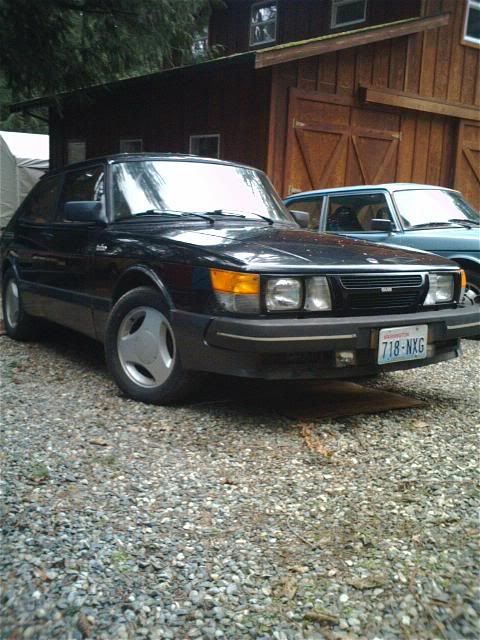 http://i24.photobucket.com/albums/c30/hiltonmarie/0213091626.jpg
We sold it to buy a 2000 LB viggen 5 door. It comes with 16" snow wheels and tires and 16" three spoke saab wheels and tires. It has a blown motor... it just sounds like a rod knocking so we are going to open it up and see what we find. It still runs though. The only other things it is missing are the rear shelf, and the rear interior C pillar covers. I even found the viggen jack point covers in the glove box, along with the owners manual. Its got 115k on it and its a one owner car. I got the owners name and phone number so im going to call and see if he has any of the missing items and could tell me how/ why the motor went. It was imported from germany with 10k on it.
Sorry I had photos of it but it looks like I forgot to save them, and the listing is gone from CL already. Funny thing is the car wasn't even 8 miles from our house and we live in the middle of no where! Pics soon.
Its going to be my boyfriends daily driver.