So I am only putting this up here because I got a very good offer on purchasing another car, and the stable is over full. I have only owned the car for a little over 2 months, before that it was owned by a previous TSL member. I have only driven it around 2k miles.
The car is a 1995 900 SE Turbo 3 door. It is eucalyptus green in exterior, and tan leather interior with sunroof. Car burns no oil, runs very strong, and shifts very good. Aside from a few blemishes, It shines up very well. It has some good, some bad. 175k miles.
Bad
- Stalls on first start of day / cold start. It will always start after a couple tries, and then is good for all day.
- Few minor surface rust spots that I have been maintaining, larger one on rear of hatch but not structural
- No A/C (lines have been removed)
- The hood is peeling clear coat, shown in pictures.
- Minor dent on front driver fender
The Good
- Full 2.5 inch flow master exhaust from cat delete back
- Open air intake
- TD04 6 cm turbo from a 9k Aero
- 9-3 Transmission
- Hydraulic Clutch Swap
- T7 BPC
- Tuned ECU by Mike D.
- Upgraded Shift Linkage
- 22mm rear anti roll bar from genuine saab
- BRAND NEW Kenwood CD Player with iPod hookup + GS Fill Kit
- BRAND NEW rotors + brake pads, front and rear, put on about a month and a half ago
- Boost gauge located where ashtray would be.
- SID and ACC pixels are perfect
That is all I can think of for now. It would come with 4 viggen (lookalike) rims that are bent, but still drive well (they are on my other NG now and my dad drives it everyday). If the offer is right, I MIGHT throw in my double 3 Evo's with brand new rubber on them, but more money would be required.
Also has a set of snows on steels I will throw in. Along with spare DI cassette, front driver's fender, and a Viggen Crossflow intercooler not installed.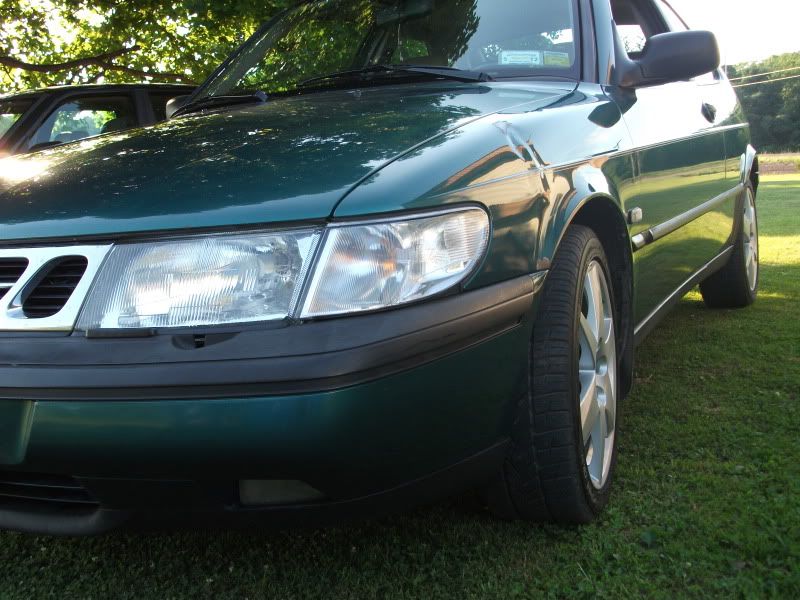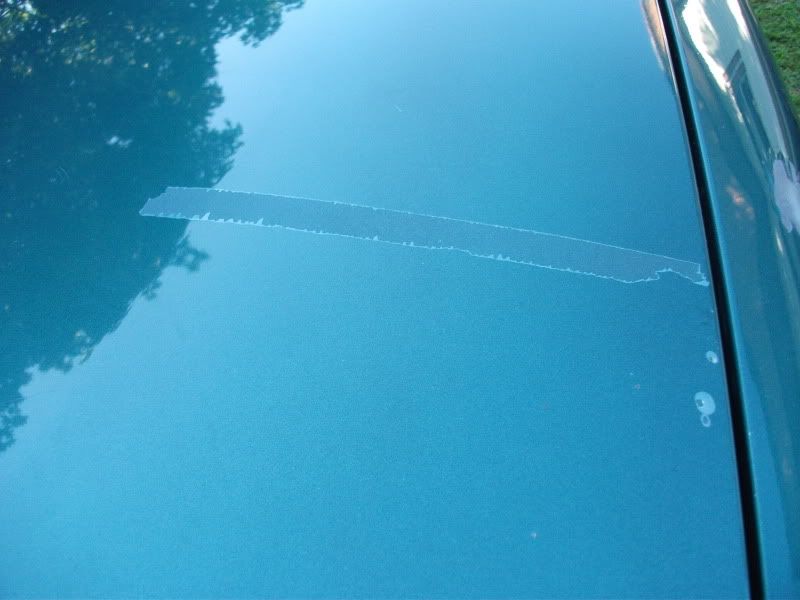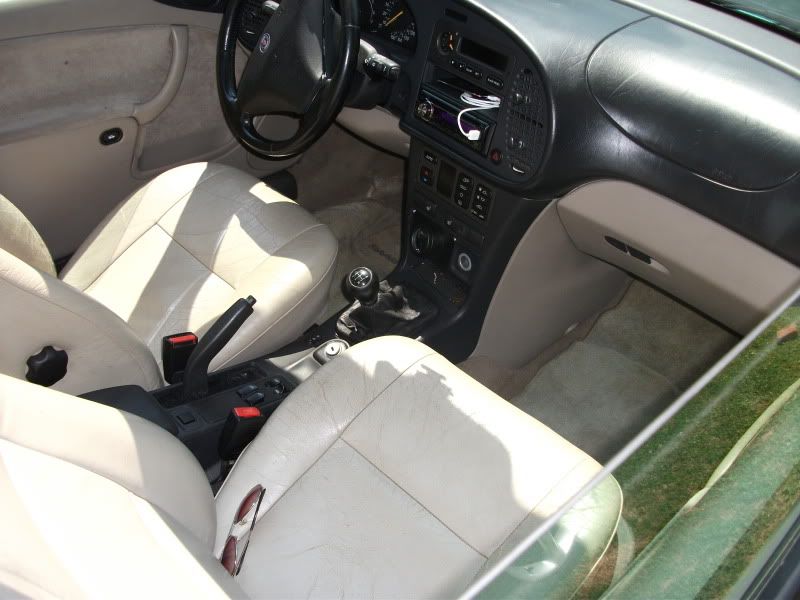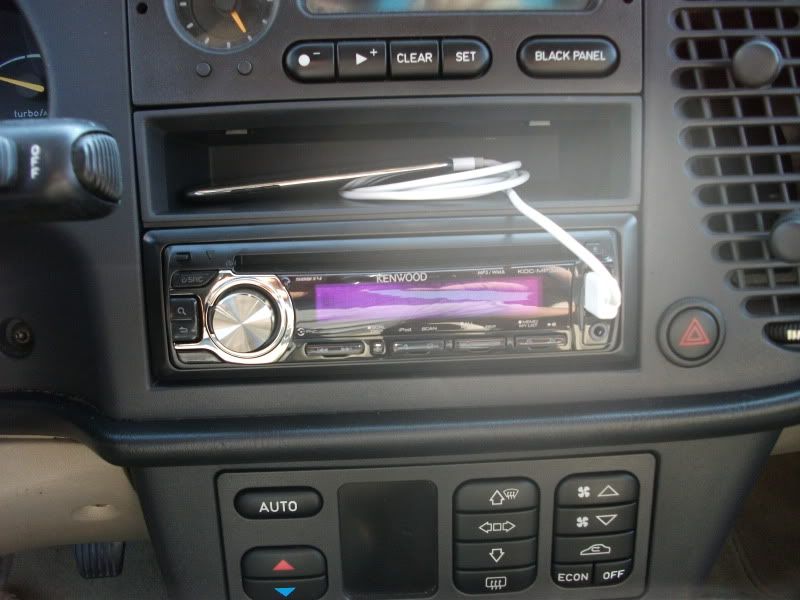 Being that it is in better shape then when I bought it, I am asking for around
2600 OBO
More if I include my EVO rims.