I have a 1999 Saab 9-3 and have a two ECUs where the T7 BPC mod has been completed. With both ECUs I am finding 9v w/ respect to positive (per picture below connects to the left terminal). Wierder still, of the other 2 wires neither is producing voltage with respect to ground. This leaves me without a power wire to connect to the right terminal...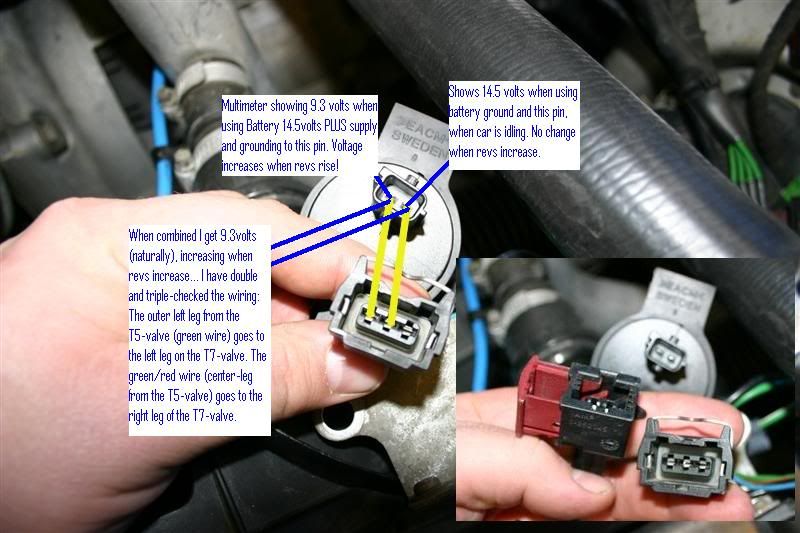 Does anyone have a wiring diagram so I can check for power at the ECU? I tried searching on
ecuproject
and struck-out. I have yet to setup an account there for assistance.
I am left wondering if I have an electrical gremlin to hunt or something as simple as a fuse or relay failure. I mention this as the T5 valve didn't work at the time I purchased the car even before the ECU mod/tune. I had been running on a MBC since purchase.
Hoping someone here can help.