F40 Common 4cyl Gearing on 225s as the other charts.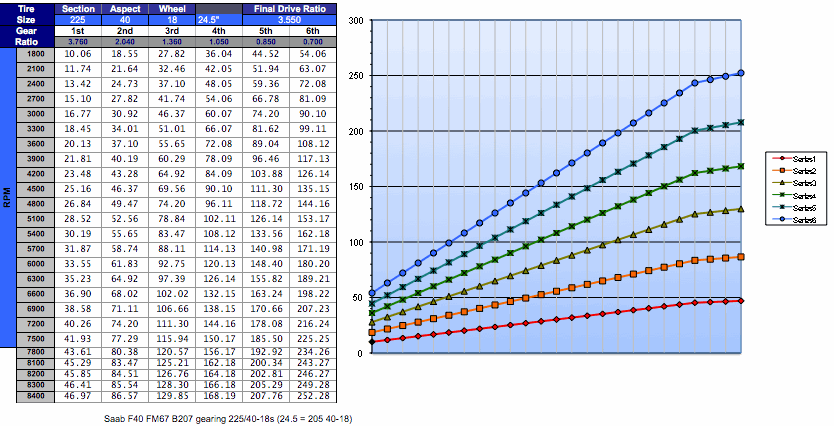 On the Big 245s I run. Nice and tall.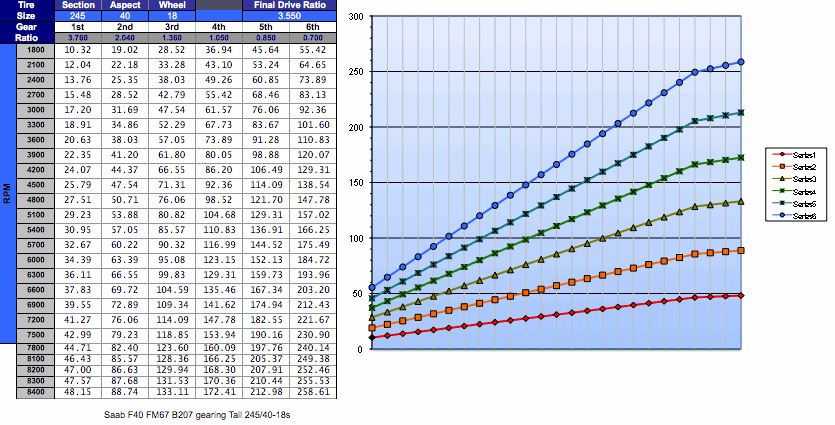 with 24.5" slicks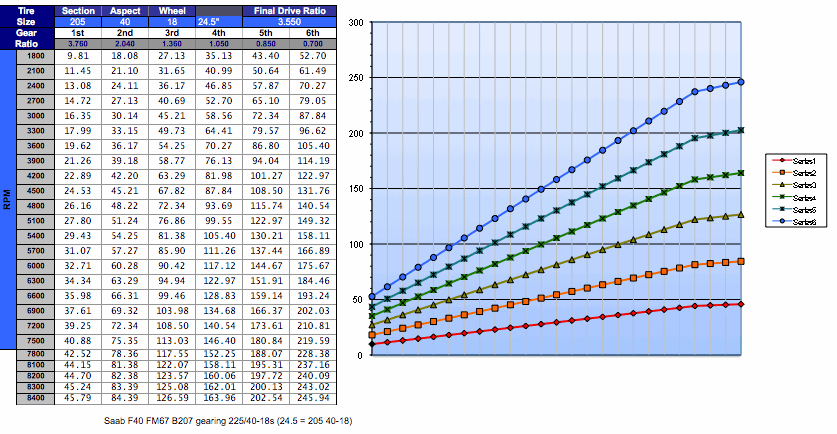 Now compare to the std 9-3 5speed on the 225s. Just a taller 6th is all. You will have to match the tabular data rather than the charts.