After the rear interior "fell out" of the drag car we needed something to keep the cargo back in case of problems.. Don't exactly want to fight with the floor jack or wheels. Should do nice triangulating the rear too since we are tied into the strong parts of the body.. Unlike the other braces out there.
Might be time for more bending tests..
1" steel tubing with black texture powdercoat for that sleeper look.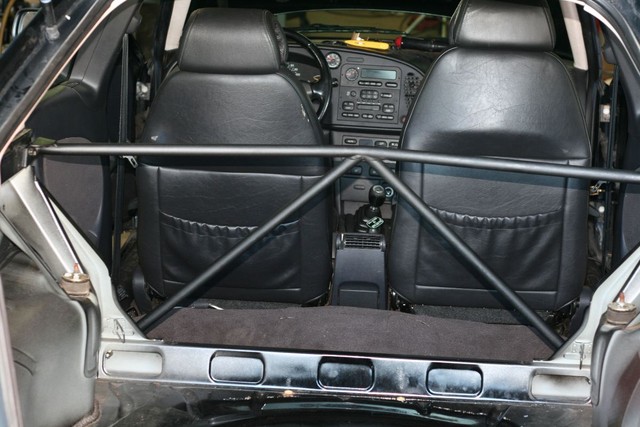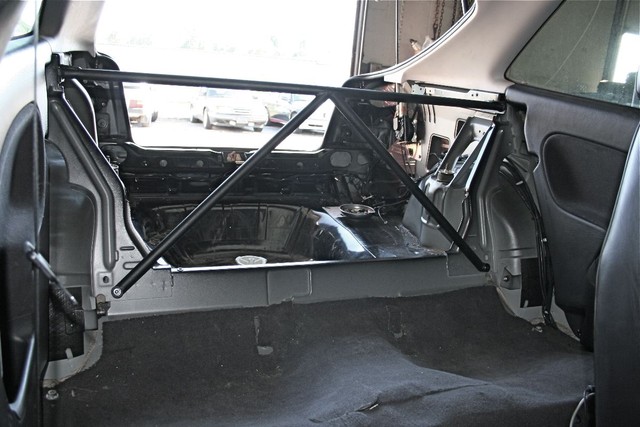 You can also see the boost gauge mounting.. Purely for amusement.. Fun seeing the needle way over to 2.0bar