The oil passage there needs to be caped.
You can tap it for a 6mm x 1.0 metric setscrew. Then stake it in with a center punch.
You can see that the engine must be apart, there are lots of chips getting in there.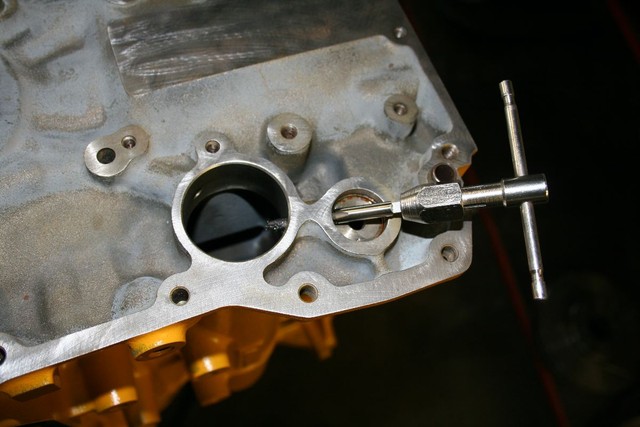 Staking the screw in so that it cannot come out.