Well it had to happen sooner or later..
I have just installed these bad boys;
Genuine Saab/Taliaferro imports 3 inch downpipe, amazing welds, quality part indeed, sounds great, changes the exhaust sound at WOT
and this, Forge Motorsport intercooler to match my forge bypass valve.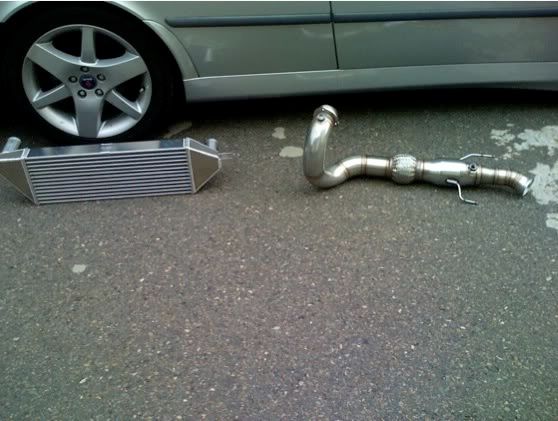 All installed last week, and very happy with the results!
Next up is the Abbott exhaust, Nordic stage 3+ ECU and turbo intake pipe.
My thanks to Nick at Genuine Saab, always willing to offer advice and quality goods!
a.