Might as well post this here as well (not as much traffic for the new 9-3 as another board btw)...
....and here's the new meat....... 245/40/17, 15/25 spacers, OZ 17x8(16lbs), stock ride height for the Aero. I like it, it didn't rub on the way home and I might have to have John up the boost limit in first because it won't break loose rolling into WOT in first gear like it would before. I was shocked when they were delivered, they looked WAY too wide to fit, but I have no rubbing when turning. The tires are cheapo Kumho Sports, $444 with a $50 mail in rebate(tirerack). 280 AA A rating.... initially they are VERY sticky. :cheesy: I don't drive many miles so I'm guessing I'll at least get a year out of them.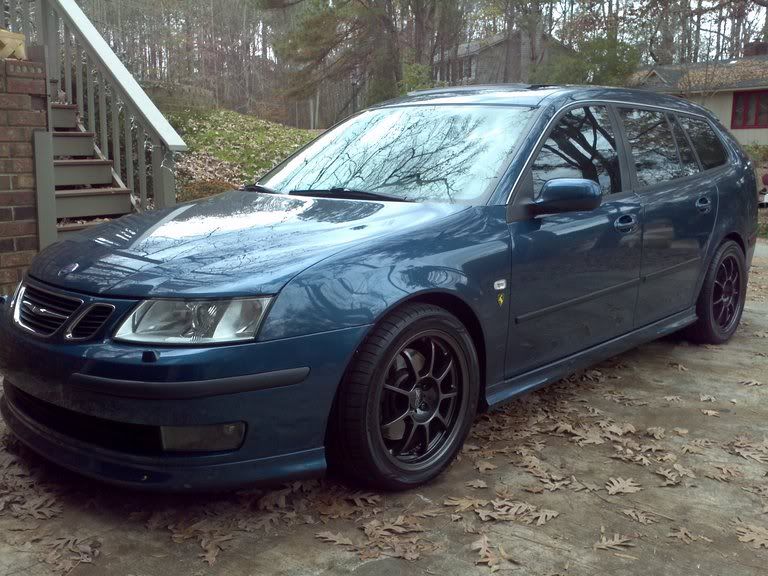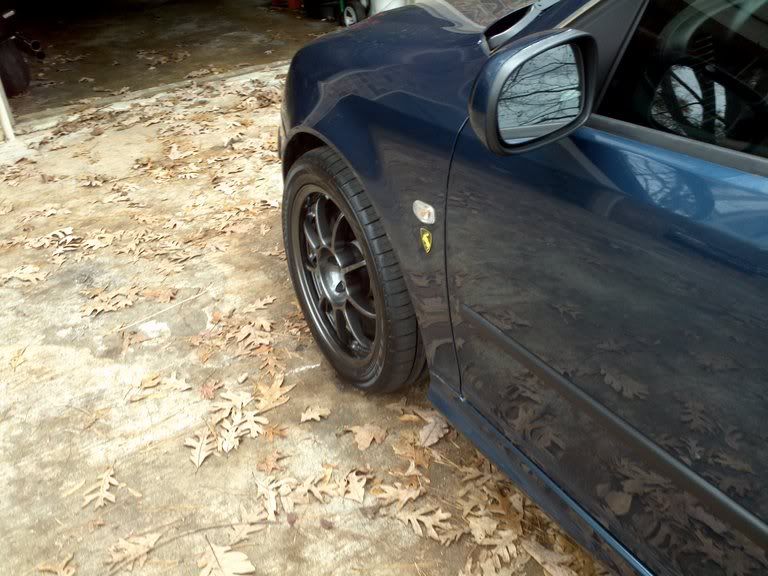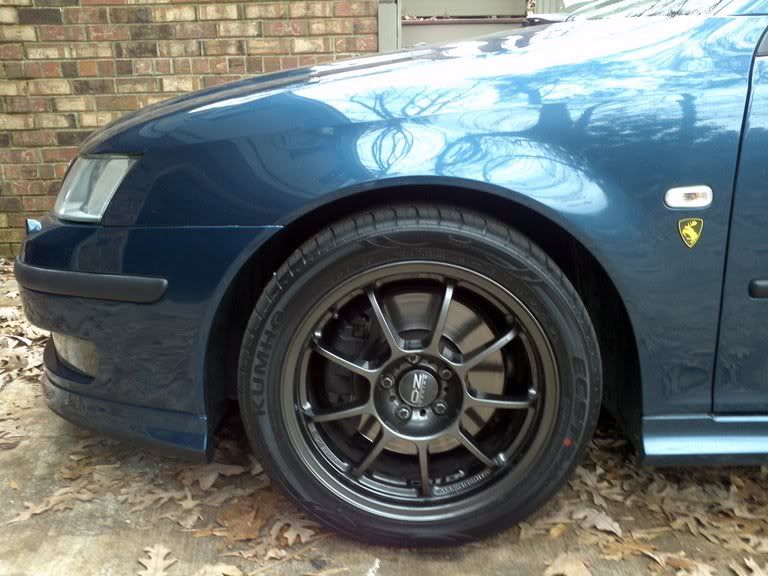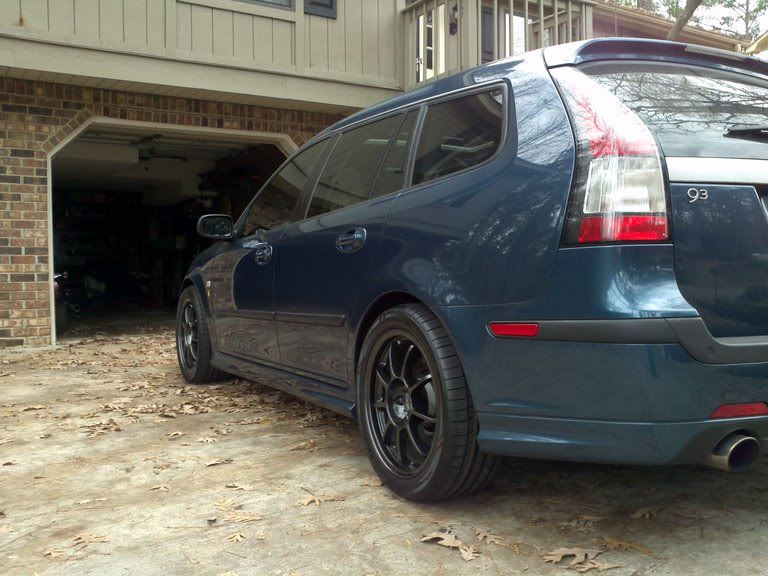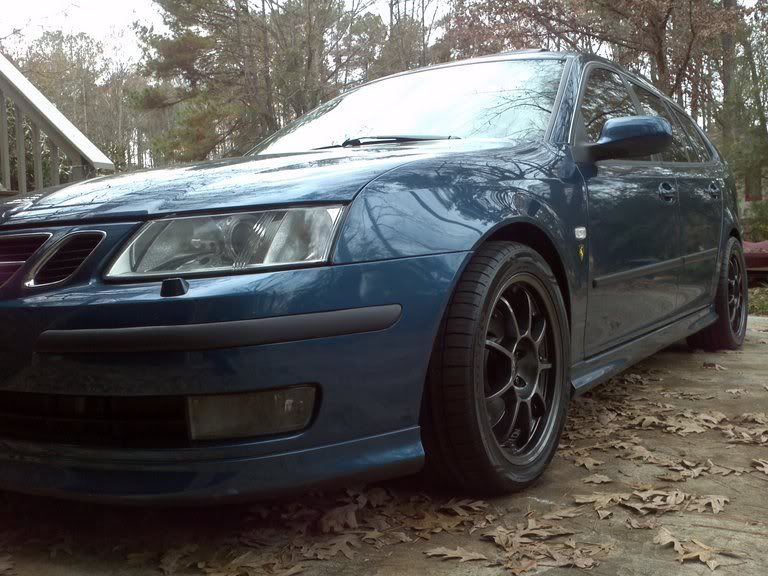 Calipers are just painted black, they stay better looking than any color IMO...I'll paint the spacers next time I have them off. I'll soon replace the pads and rotors getting ready for some DE events next year.....
They're wider than the stock size (235/45) and just a hair shorter, I'll see if they rub more or less in the next week or so. But so far I'm very happy with my choice.