Just Empty Every Pocket, in full effect. Bought a bumper and front fogs, had to drill some holes for the fogs on the side as well as license plate holes (fucking NY). Also painted the headlight bezel surrounds black, so no more chrome on the Jeep.
Anyway I think it came out great.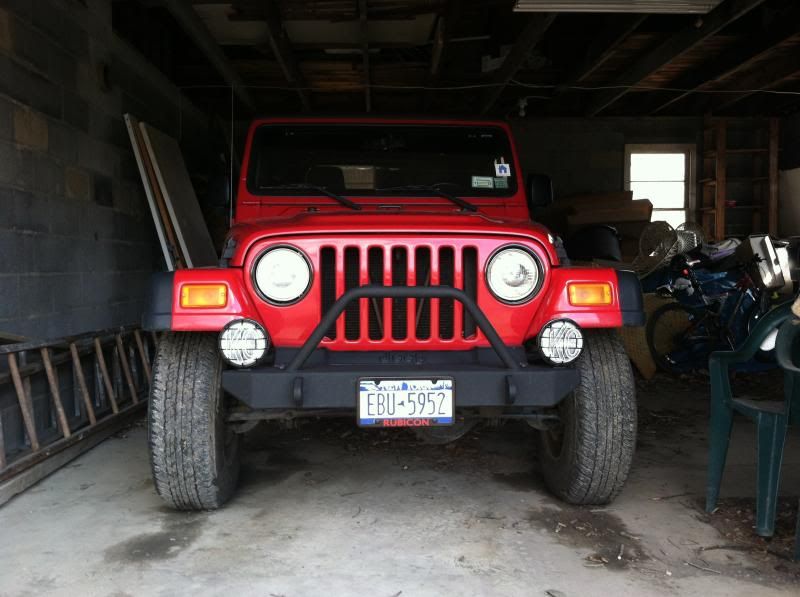 I have a Winch and heavy duty winch plate on order... as well as clear corners to replace the orange crap.