So in trying to tighten up the quench and raise the compression at the same time.. ran into a little issue. It had some "lifter noise" and I did find a couple bad lifters.. After all the head was leftover from a sludge engine.
Well I tore it apart today and it looks like in operation the clearance is a bit negative.
It is back together with the sump and all oil passages cleaned, they were ok but can't hurt right? Now using the standard B2x4 thicker gasket used are about ~1.1mm vs the ~.5mm of the newer style. Looks like I will need to spec out a set of custom domed JEs with a little more valve clearance to be able raise the compression. Oh and before anbody says something about the obviously poor mixture the car is on the v6 maf with t5 injectors
Not a good thing as it goes pig rich on tip in but the t5 harness should be here this week!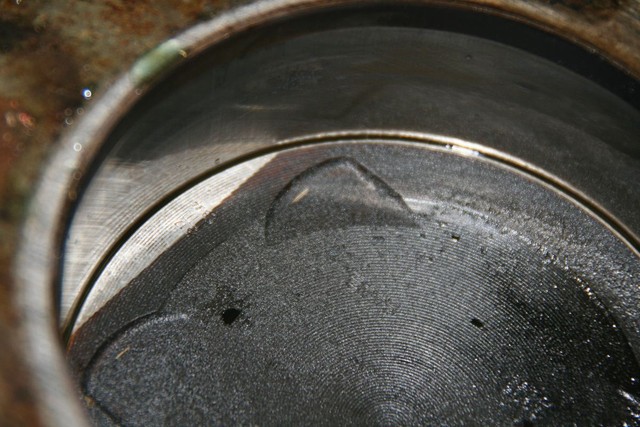 That is the piston machining parks pressed into the head.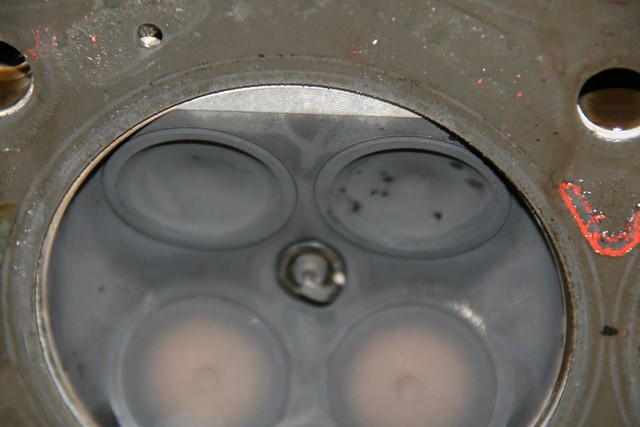 Notice how there is no carbon buildup where there should be.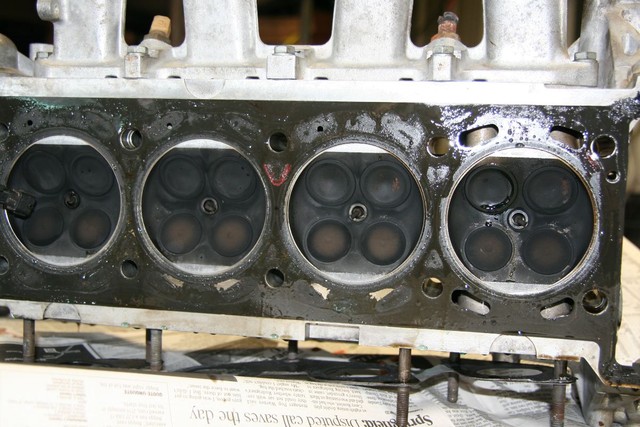 Expensive workbench.. Since my toolbox is the dyno room I usually end up down there.