More things you don't want to find... Well I think the fact that it's actually a B204, not a B205 doesn't help... LOL I just took the word of the guy I bought it from and let it sit in the corner of the garage for the last year... Anyways, back to the carnage...
When they said the bearing "fell out"... Wow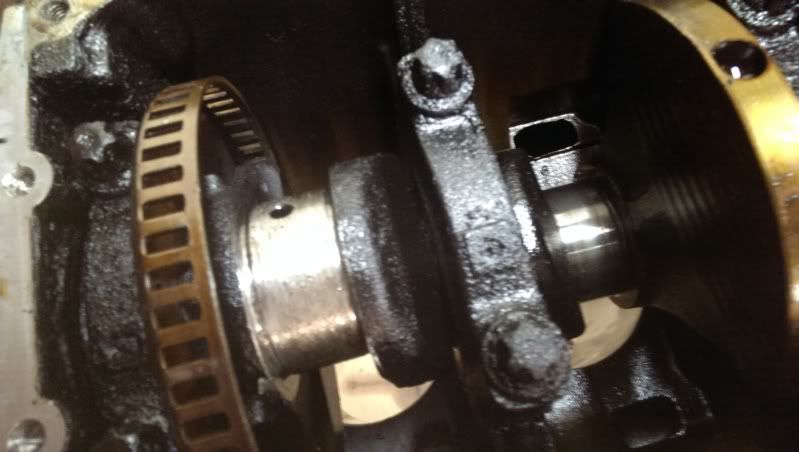 I'm pretty sure the crank is trashed (although before pitching it in the metal pile I'll let my machine shop have a peek at it)
And at least 1 of the 4 rods is trashed, and a second one is questionable...
Thus far the block looks good, but I didn't have time to remove the main caps...