Well.... that's kinda self-explanatory
1995 Saab 900S. 2.3 N/A 5spd, not quite 148k. Good shape overall. Citrine beige with tan cloth interior.
-New clutch at 142k.
-New windshield in January
-Has some body.. imperfections. The drivers door has a dent and a bit of rust. There is a dent on the roof between the sunroof and windshield on the drivers side (wish I knew the story there lol). A little bit of rust starting in the 1/4 panels. All of the car except the drivers fender has a pinstripe. There are some less than perfect panel gaps in the front end due to an accident in January. Hood has stone chips.
-Only one mechanical "problem". Reverse is picky. It doesn't always engage the first time, will sometimes pop back into neutral. Works on the second try 95% of the time.
-A/C does not work, believe it just needs to be recharged.
-Gas gauge is not accurate. Fill up at 400 miles and it's good to go.
Other than that, everything works just fine. Starts every single time. Shifts smoothly, needs nothing. Inspected through August. Probably comes with the cloth floor mats pictured and plastic/rubber all season ones.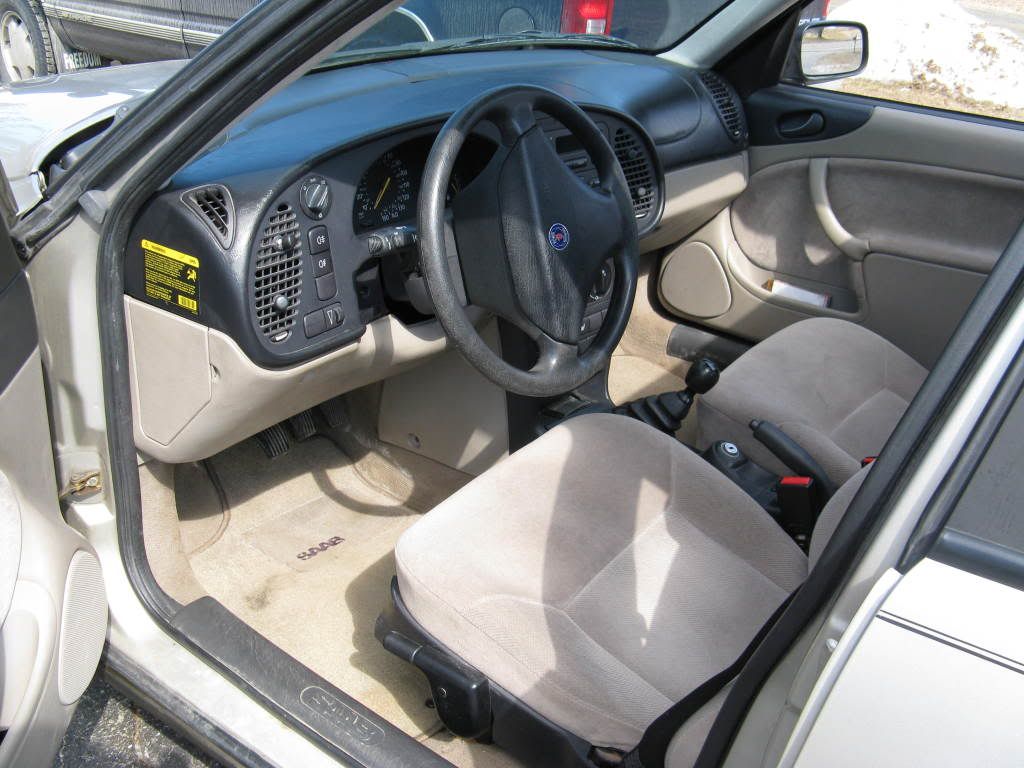 So yeah, what do you think it's worth?