So I found a deal on a 2004 93 6 speed Aero in Virginia few weeks ago. Glacier Blue. Hot headed me, asked seller for more details, he said it has some engine issue, his mechanic says it's coil packs but he just spent $1000 on tires and brakes and doesn't want to load any more money into it. I asked him if I can drive it like that to Boston, he said there shouldn't be any issues.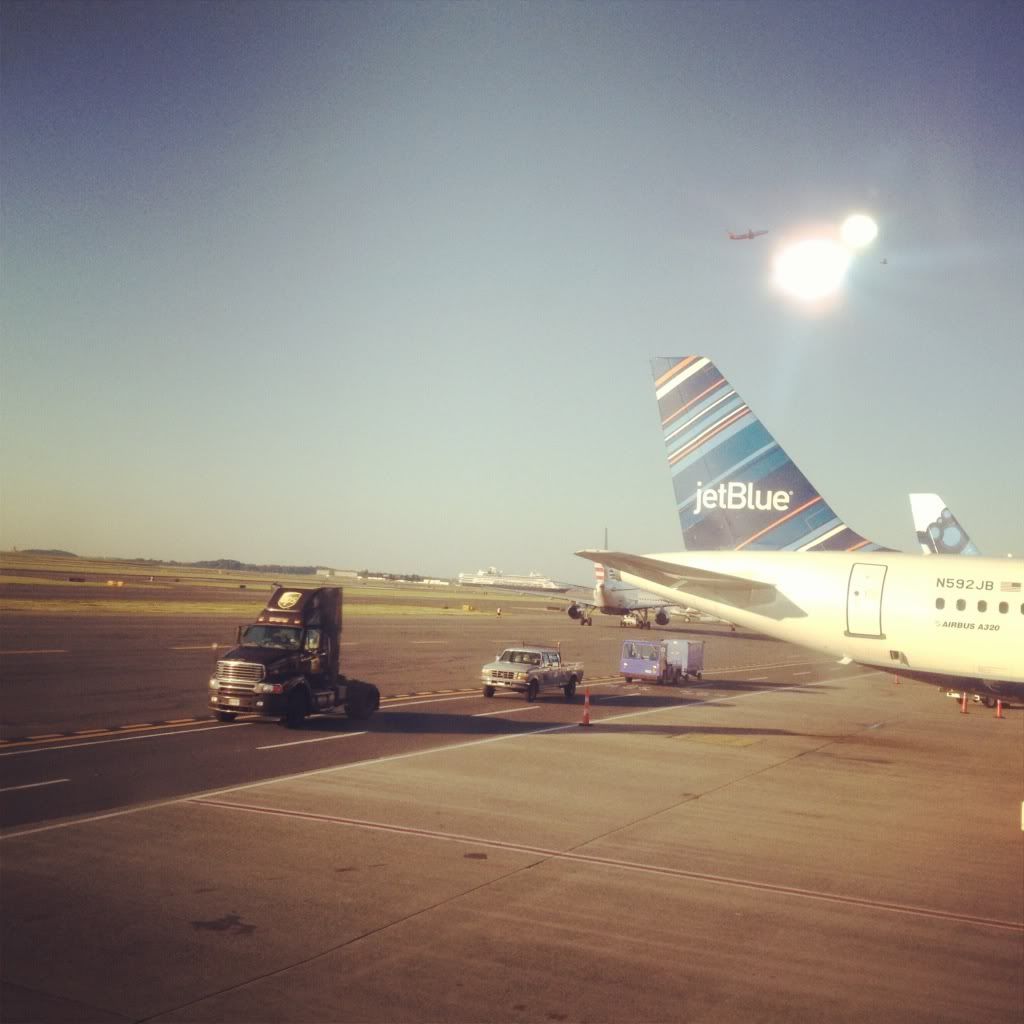 My dad agreed to fly with me, so we would switch on a ride back.
Richmond Airport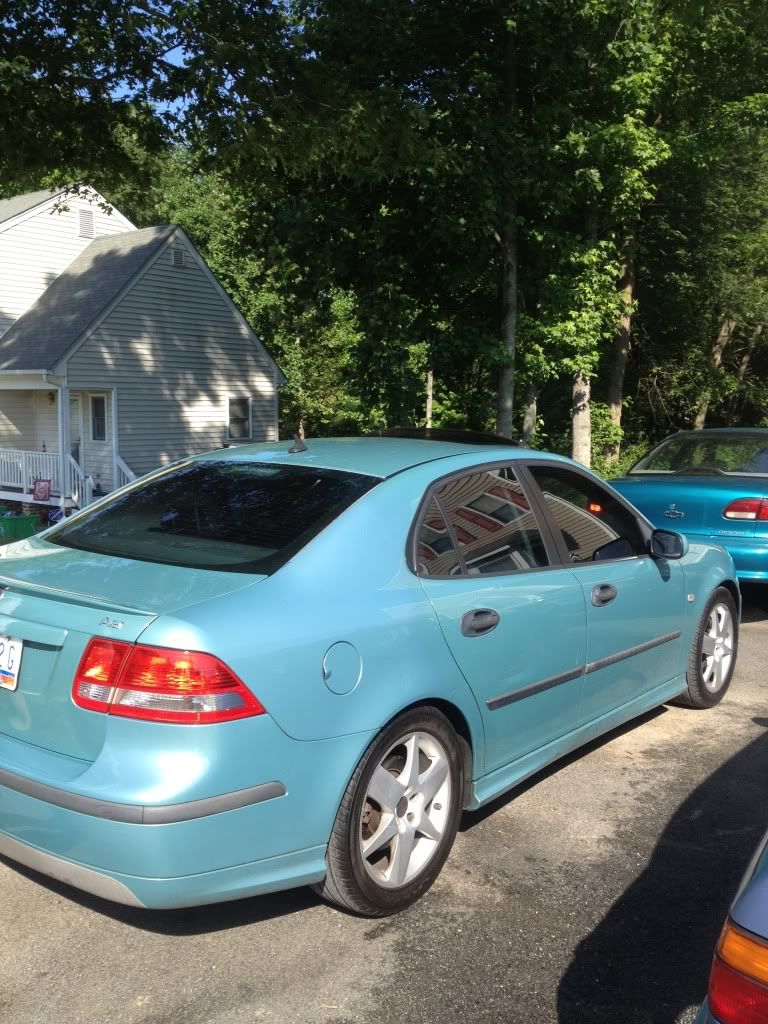 I see this car upon arrival. It looked just like I expected it to look. Some scuffs, faded seals around windows. Big rip in the rear bumper. Price still justified the trip.
I start the car up, and it sounds normal. I go for a ride and it has the symptoms the seller was talking about. I think, no big deal, it'll make it.
I buy the car from him and drive towards Boston. Once I leave, I try to open the driver's window, it won't go down. Guy says the regulator is working, it must have slid from the pulleys. I have experience in replacing the window regulator so just meh'd it and drove away.
On a way back, after listening to the engine and trying to find some noises, I realized the radio is not working. All the buttons are lit, but the screen is off. I call the seller and he had no idea, as it was his company car. He promised to pay for the new radio though.
Anyways, I head toward Boston and more miles I was racking, the more concerned I was becoming about making it to Boston in one piece. To the point when I texted Saabeh to give me some name's in Virginia area. The name Harvey was called, so I got his number from Mike D. After talking to him over the phone, he told me to stop by his shop in Maryland and I headed that way.
We checked many things, soldered the infamous harness up and without an answer, I buckled up and headed to Boston once again, with hopes the car will make it.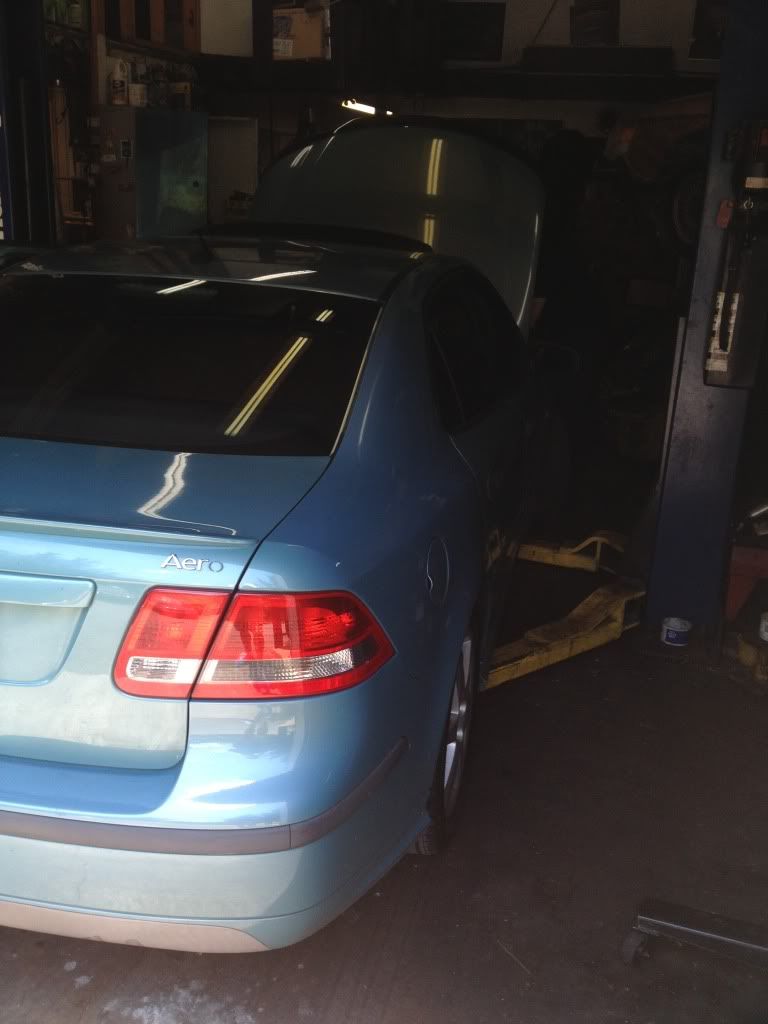 While working on the car, I spotted Jessie Dineen's old 900se, that I last saw when I raced against it in my old GTO few years ago.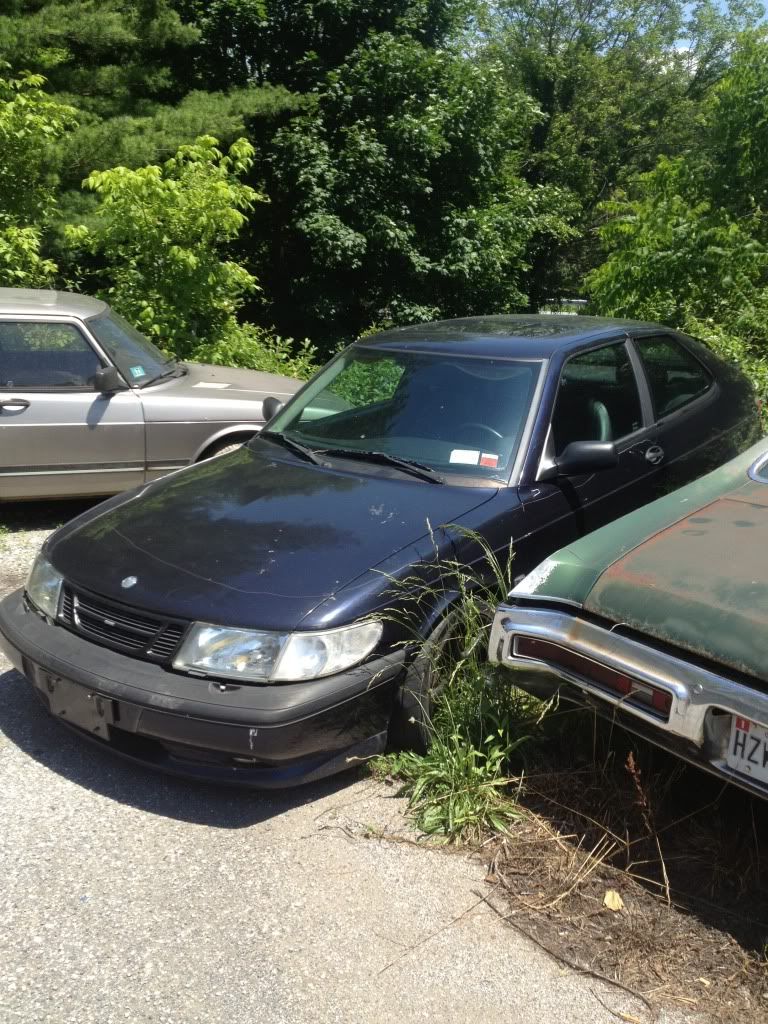 Eventually I got used to the rough ride and made it through NYC and got to CT: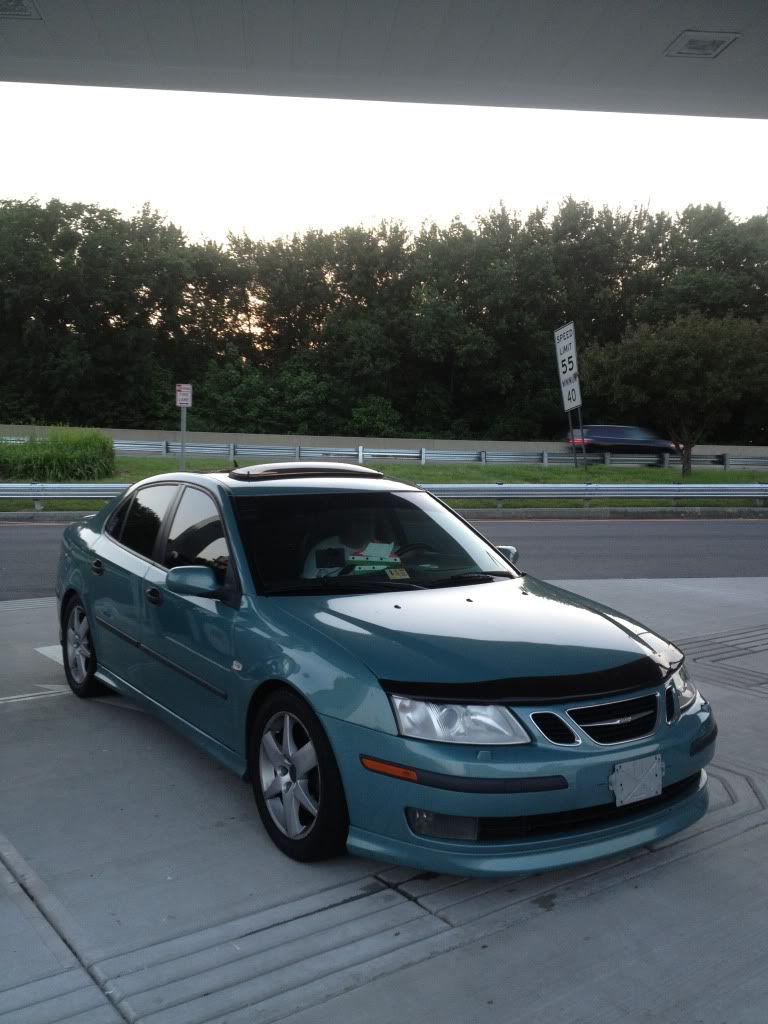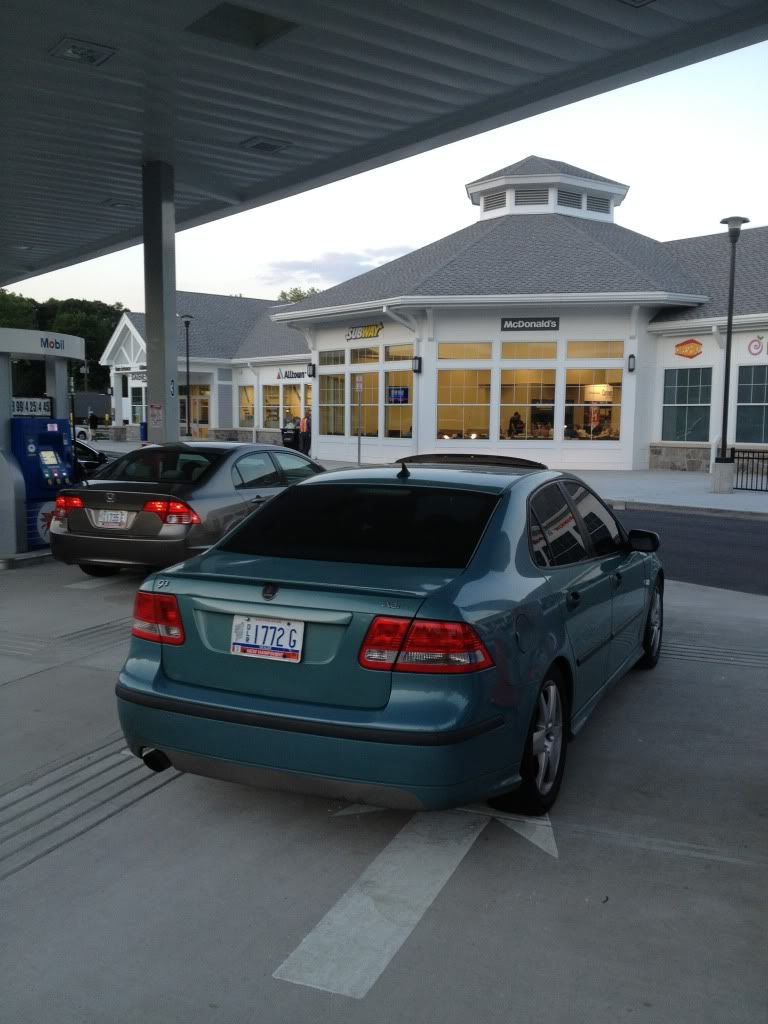 I just love the way this car looks and I decided I'll fix it and make it look like new no matter what.
Finally, made it to Boston:
I dropped it off at my friend's shop: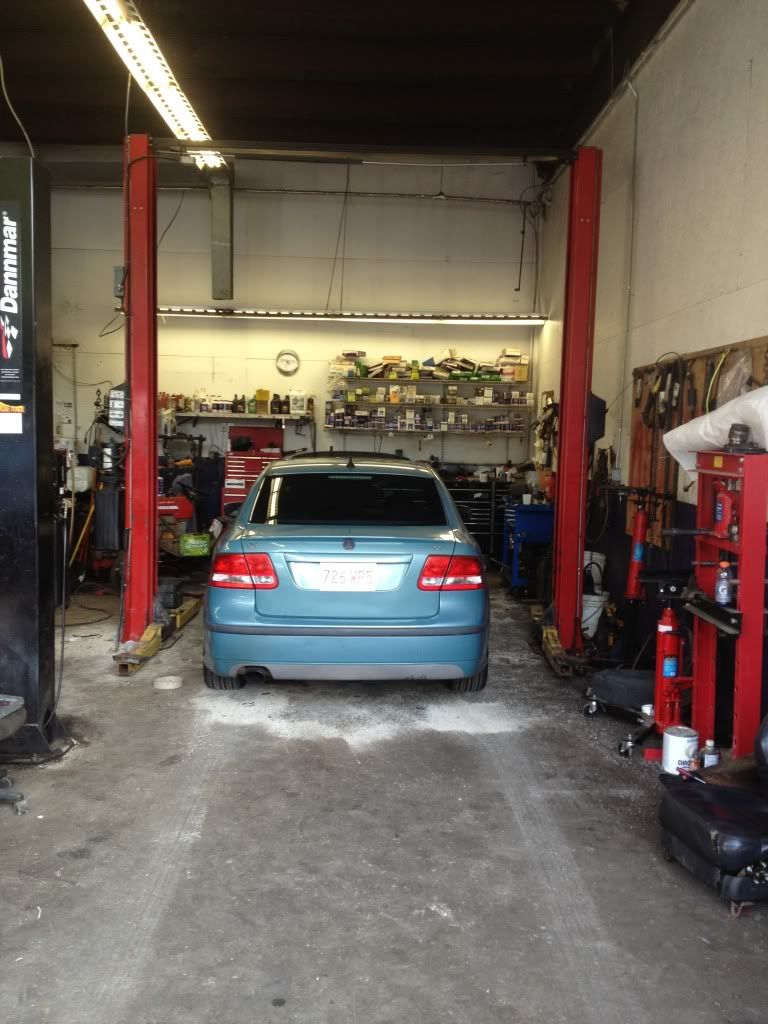 After doing a smoke test, and multiple diagnostics, he found that: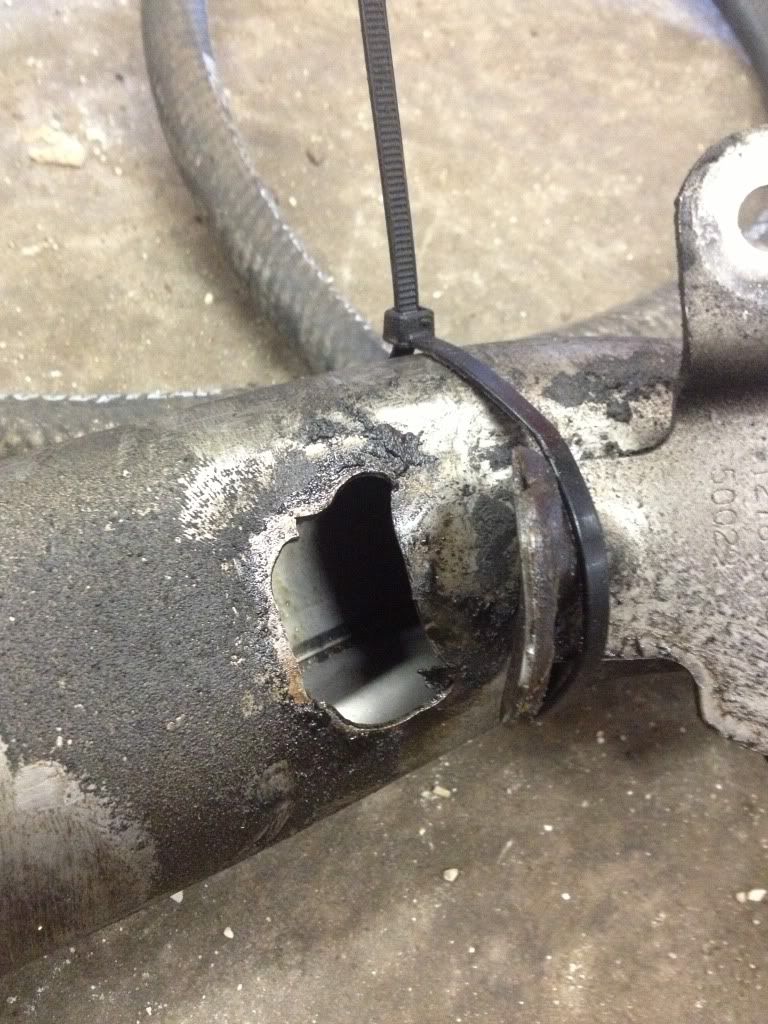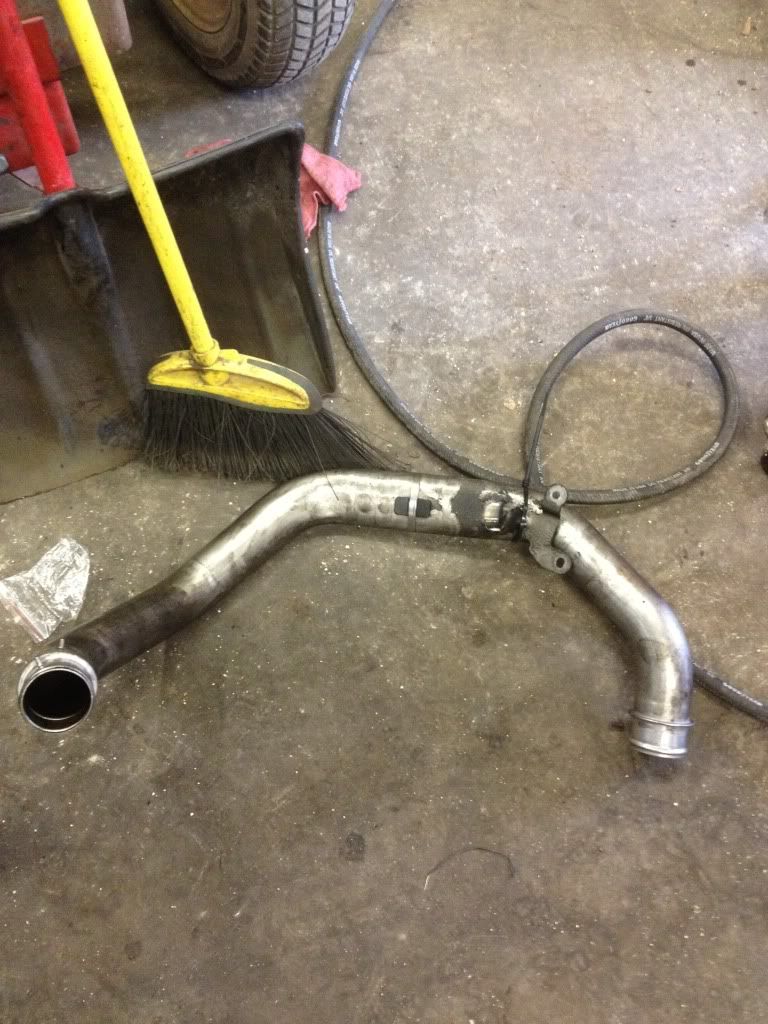 Bigass air leak. He put a replacement on and car runs like new again.
Now, my goals are to do the following:
- suspension
Front spring is shot, due to high miles, I'm just going to get a new full suspension.
- shifter
whoever owned that car before, they messed up the shifter, and I'm going to get a new one now. In meantime, I'm going to install all the shifter goodies from GS as well.
- badge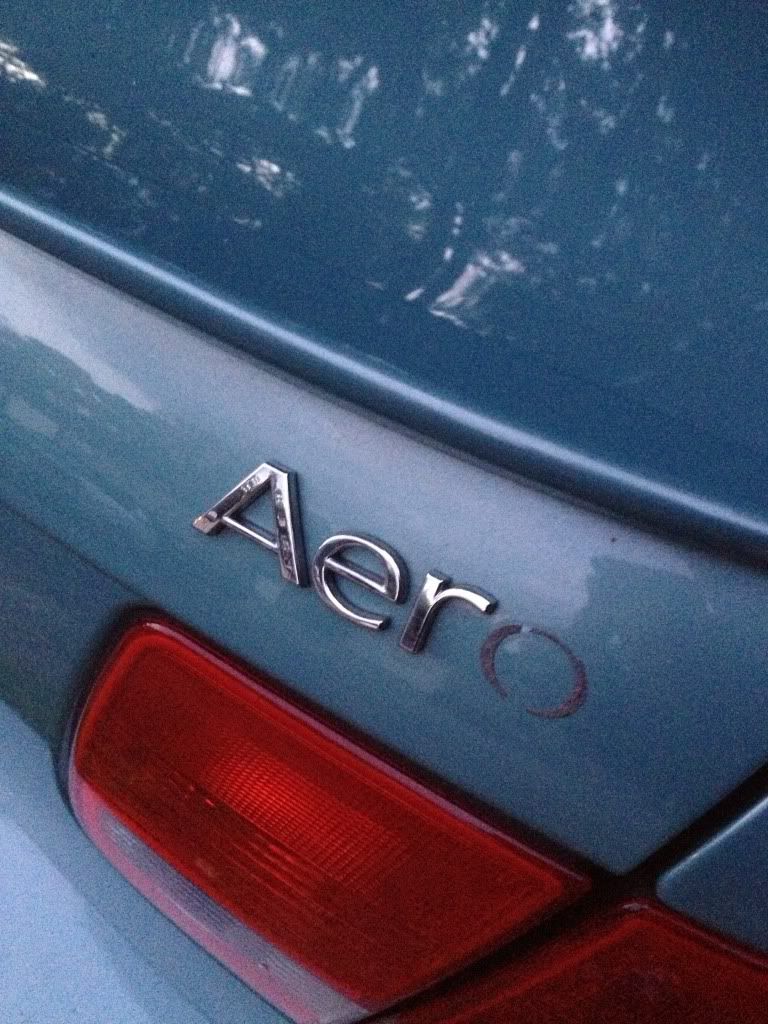 AERo. It's missing an O. I don't know how it happened, but it did.
It has double three spoke wheels: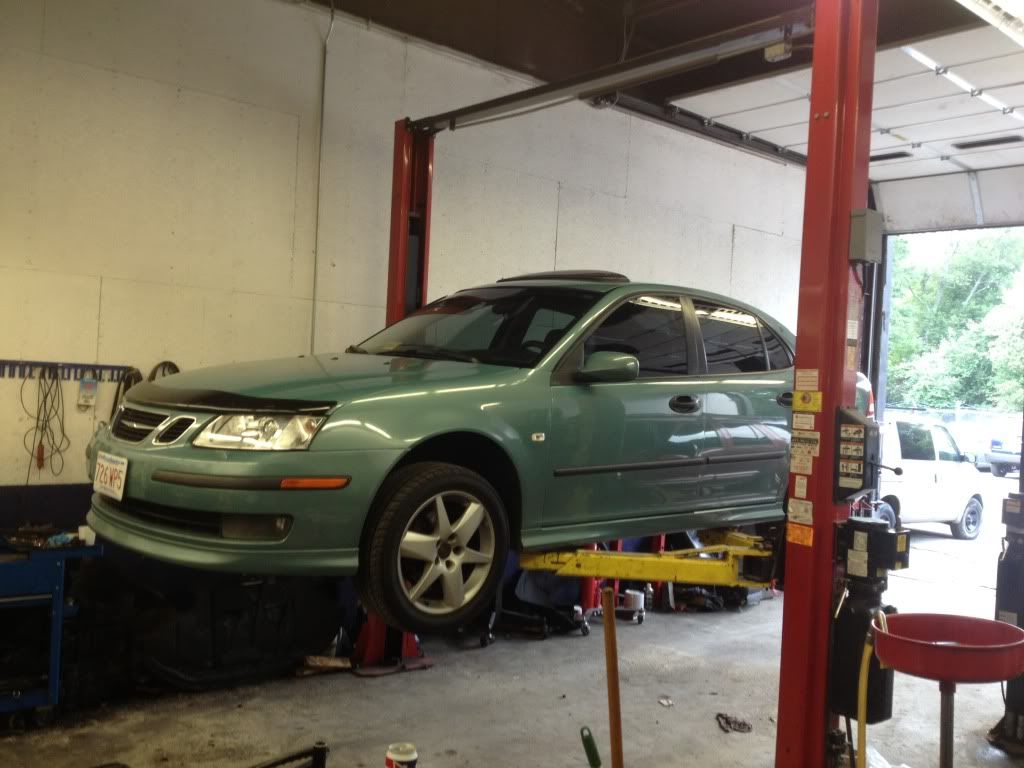 So that's it for now. Going to update the thread along the way.
Does anyone know how much is this front air dam worth? It's from Saab. I don't like it.