It'll fit. Same basic cover on my 9-7x Aero as on the TB SS -- and the Aero engine is the same family (same intake manifold, same mounting points for the cover) as the 5.3.
TBSS (I'll try to find a closer shot):
My 9-7X Aero: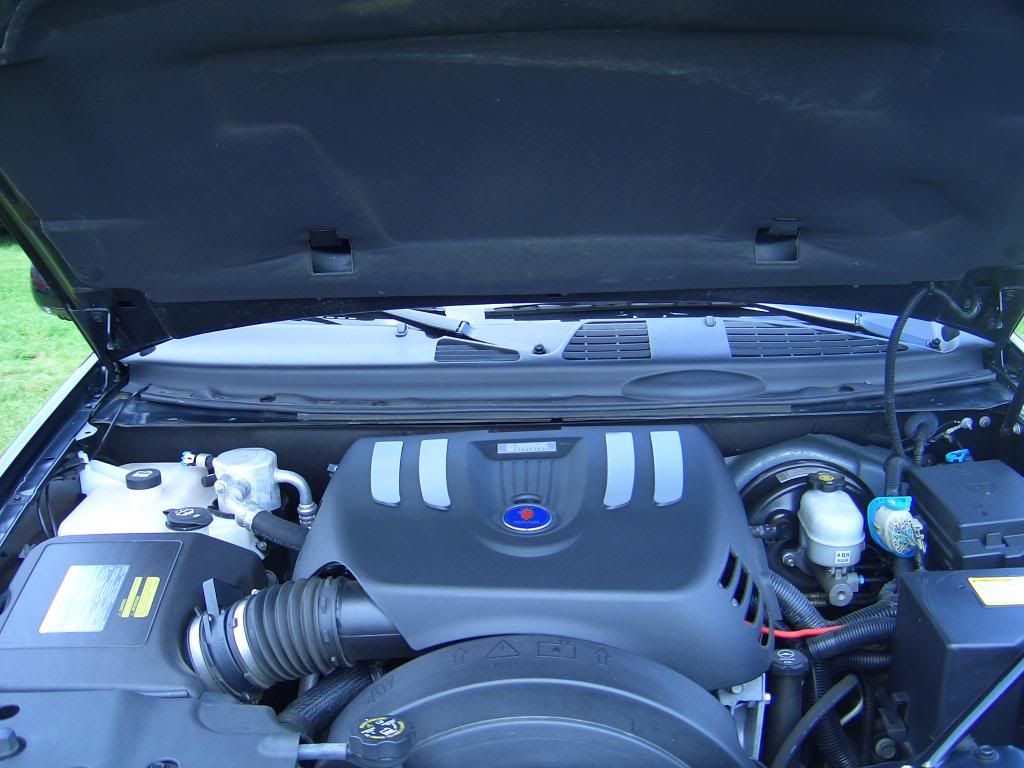 __________________
Jim Miller

'91 900 Turbo SE Convertible
'93 900 Turbo CE #116, modified
'02 9-5 Aero SportWagon, MT
'06 GTO, modified
'08 9-7X 6.0 Aero. The fastest stock Saab I've owned, bar none.
---
Last edited by Talladega900; 04-28-2010 at

05:28 PM

.