For those who read the best thread ever titled "Suction Cup Install" know that this installation was a pain the ass.
I ended up using 3M Plastic velcro with some 3M adhesive pads in the cup to take away the concave follwed by sheets of the adhesive between the cup and its holder to aleviate any movement.
I hate the fucking Eagles man.
Sirius Sportster V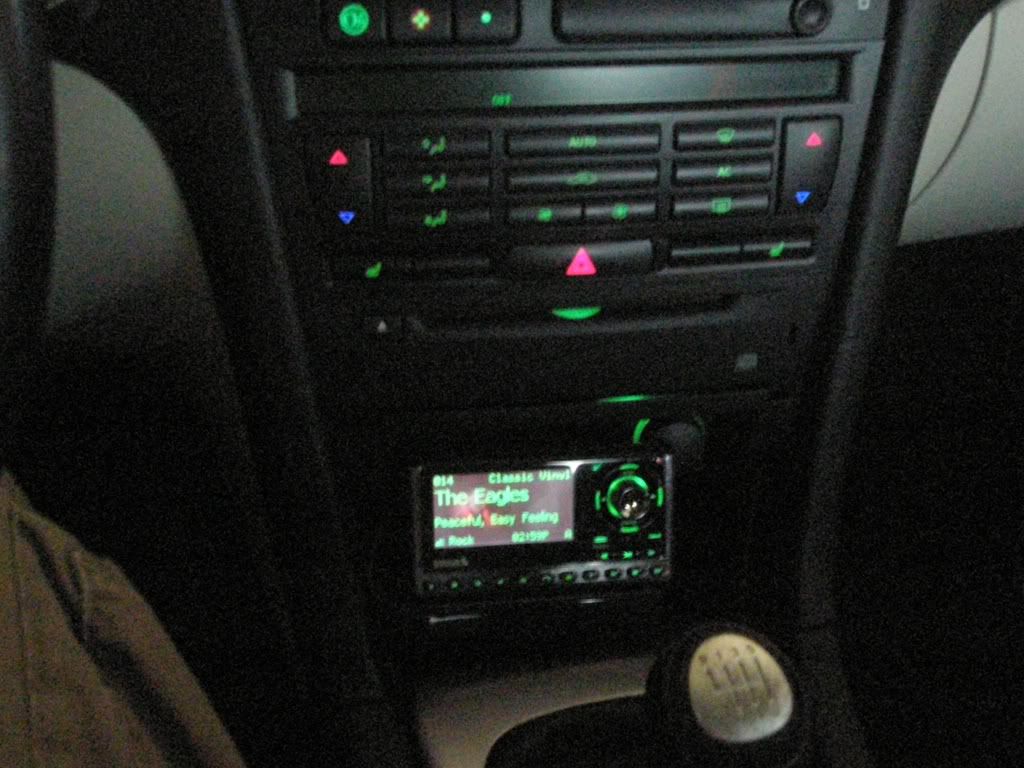 I am having difficulties with getting the new shelf tray to fit flush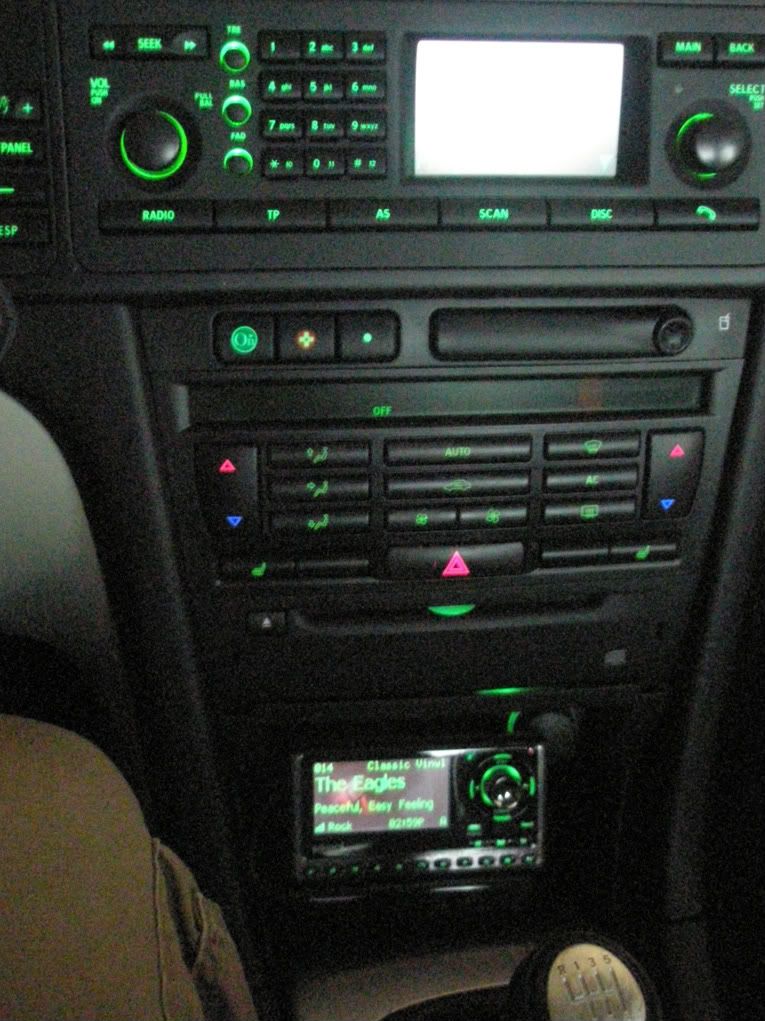 I opted for the more expensive unit as it changes colors, like Saab interior green.
I also in the installed the Aux In cable, getting a little "hiss" from it, suggestions?
Also, with the exception of the end of the audio cord sticking out of the left of the unit, I managed to hide all the wires.
I just need to find an audio cord that has a 90 degree end.