For those not in the know, a MSD Dashhawk is an overpriced ODBII reading device that does all kinds of cool stuff (lets hope).
For those who read my "UPS Blows" thread should know that UPS delivered this replacement and dropped if off, NO SIG or even ringing the doorbell.
I will play with it tomorrow, I think I will mount it on the steering column shaft as it also has some limited virtual gauges options.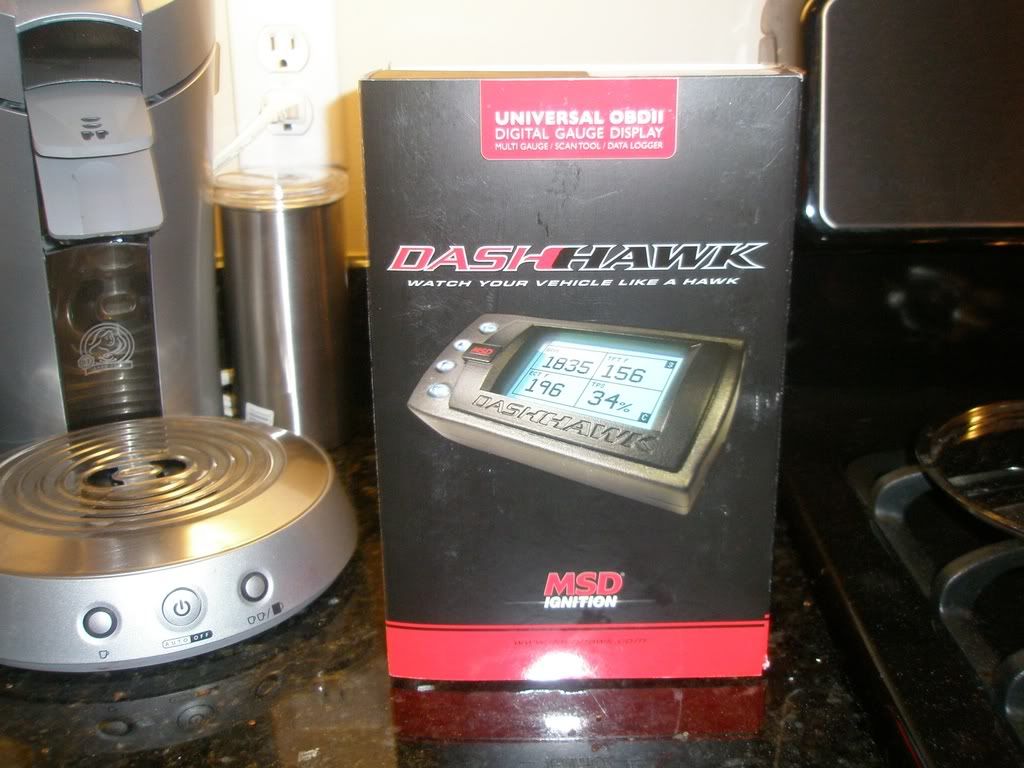 It is very compact