So I was driving home from the grocery store last night and came around a turn to come up onto a bridge with a slight bump at its entrance. Anyways, as soon as I hit the bump all I hear is CRACK, GRIND, POP, POP, POP, POP, POP, GRIND, GRIND, GRIND. Very loud, very disconcerting. So naturally I stop the car (to the utter dismay of the traffic behind me on the bridge) and check a few things out. No, the tire wasn't flat, no, nothing was dragging on the ground. So I hopped back in the car and starting driving. As the car went faster, the sounds got faster too. I stopped again just after I got off the bridge to check things out in detail, hoping a rock had lodged itself between the rotor and the heat shield... no such luck.
I took the caliper and rotor off today and this is what I found: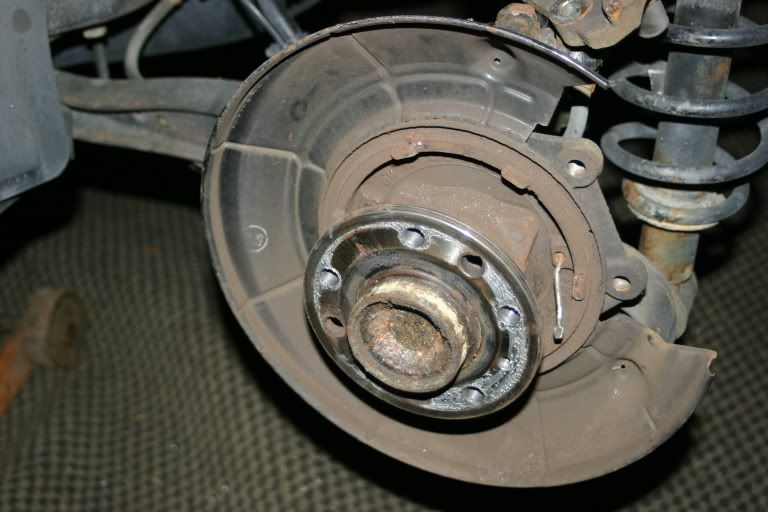 Isn't there supposed to be an ebrake in there?
Oh wait, when I took the rotor off, this fell out: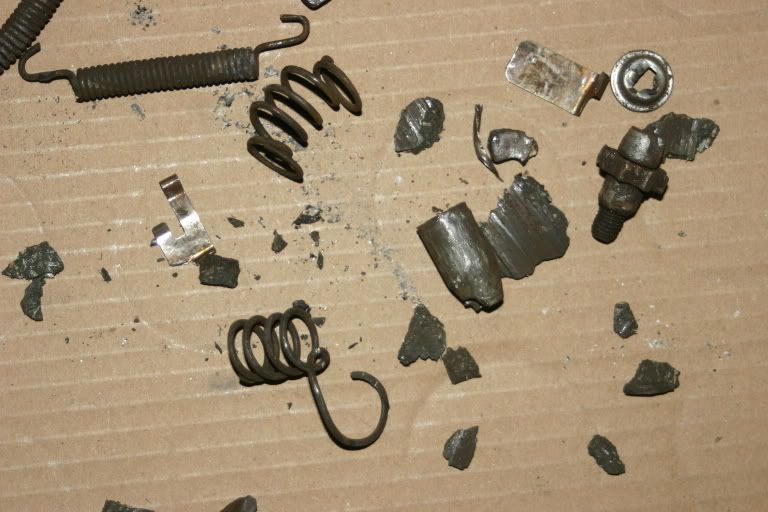 Nice, huh?
Here's my question, car I clean out all the remaining ebrake fragments, put the rotor and caliper back on and drive the car for the time being until new ebrake parts can be ordered/shipped?
Thanks in advanced, as always!