So I went grovery shopping today. About halfway home I felt the wheel lose a little bit of resistance, if you will, and it took a little more turning than I remembered to go around a corner. Thought nothing of it and it was soon forgotten. We get home, put the food away and my dad tells me to move the car because he wants to wash the truck and it's in the way. Simple enough, right?
I back the car up thencrank the wheels to the right, and move foreward. That's when I hear a really weird sound coming from the right front. Interesting. Pull up to where I need to be, leave the car running, and open the door. That's one funky sound, better tell dad about that and... ooh... something smells warm. Shut the car off and look under the right from corner. This is what I see.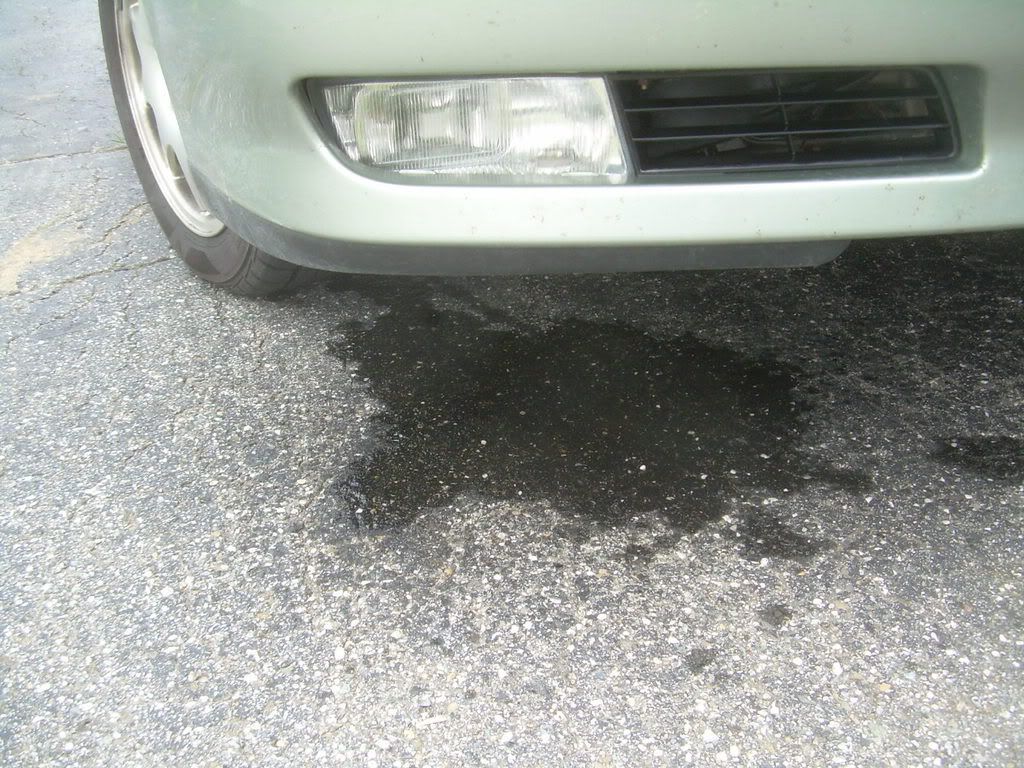 Trying to find the leak now..