A year or so ago I had my indie update my transmission to the newer style fluid.. shortly thereafter I noticed a small leak. Well I did an oil change this weekend and it seems like it hasn't slowed down at all and the shifting is getting notchier.. Doesn't appear to be coming from any drain plugs so I'd guess it's a gasket and maybe the new fluid is thinner. hard to figure out where it's coming from but it's all over the bottom of the transmission. I'm really not interested in pulling the transmission off to fix a gasket...
I took this pic.. there's this plug on the top that looks odd.. what's up with this and does it look like it needs some sort of attention?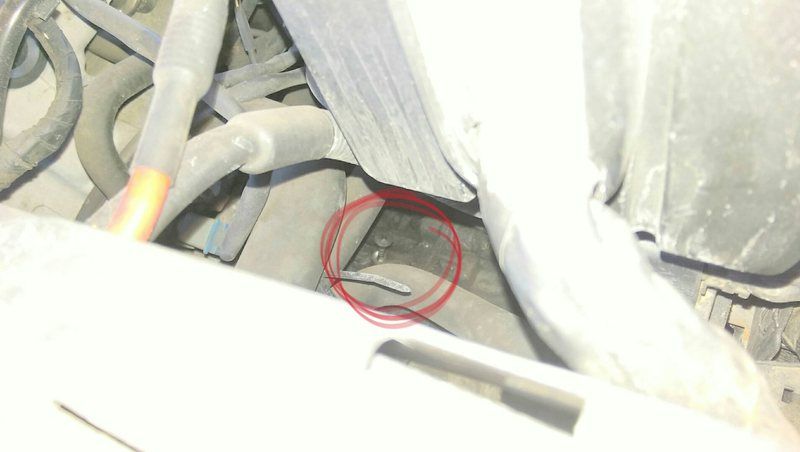 Another question.. hope I don't get flamed too badly for this question.. anybody suggest a certain kind if additive that I can throw in there too slow down the leak? I'm gonna pop off fill and level plugs and top it off at a minimum.
I'm gonna set aside easter weekend to deal with this a little more seriously, so I have some time to think about this.